Main tourist destinations

Barwangsan Mountain Skywalk

To the mountains to get energy
Located in Gangwon-do, Barwangsan Mountain stands 1,485 meters above sea level. It is the 12th highest mountain in Korea, but easy to get to the top thanks to the cable car. On top of Barwangsan Mountain, there is Gi Skywalk. You can enjoy the beautiful mountains of Pyeongchang without an exhausting climb.
The cable car to Skywalk is located at Yongpyeong Resort, but anyone can use it even if you are not a resort user, making it is must-visit in Pyeongchang.
The cable car operates from 9 am to 7 pm on weekends and public holidays, and the Skywalk opens one hour after cable car operations begin.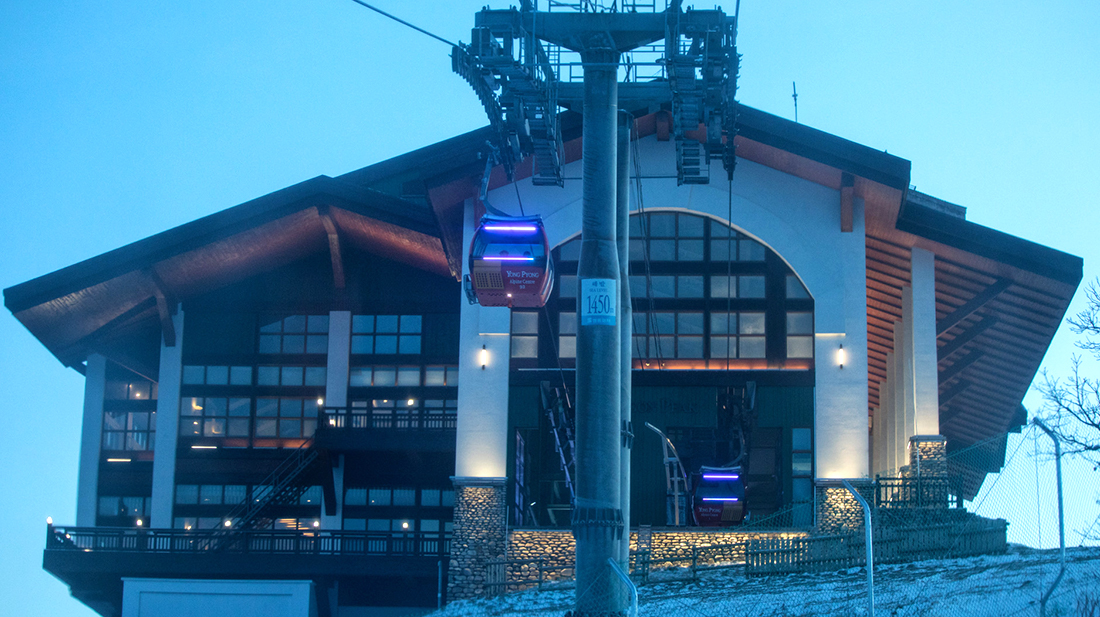 To briefly introduce Barwangsan Mountain Cable Car, it is the longest cable car in Korea with a length of 7.4km, and it runs up and down the ridge of Barwangsan Mountain, so you can enjoy not only the beautiful scenery but also a thrilling ride. It takes about 20 minutes each way, which is enough time to enjoy the cable car. You can appreciate the beautiful scenery of Barwangsan Mountain for 20 minutes just by taking the cable car. It is a visual delight throughout the four seasons with colorful flowers in the spring, greens in summer, red and yellow leaves in the autumn, and white snow flowers in the winter.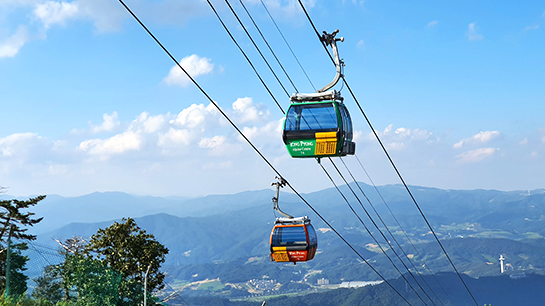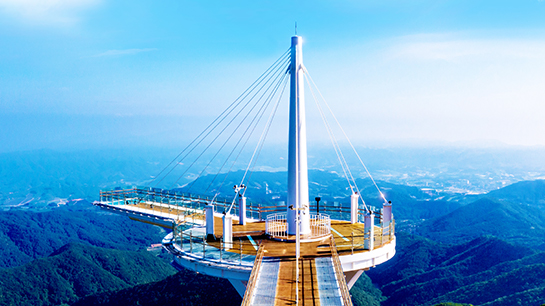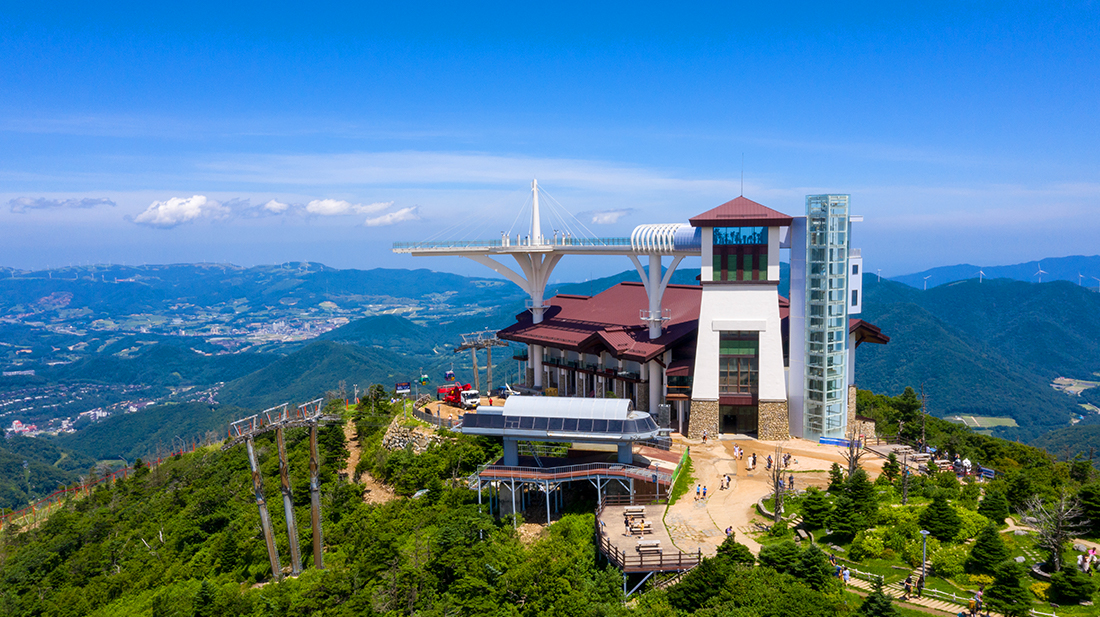 Just looking at the scenery of Barwangsan Mountain by cable car is enough to feel the nature of Pyeongchang, but if you want to gain the energy of Barwangsan Mountain with all five of your senses, we recommend you go up to the Skywalk. You will feel as if receiving the healthy energy of the mountains unfolding under your feet and the sky over your head.
When you go up to the Skywalk and take a look around the surrounding mountains, you will feel as if you are receiving the energy of nature. The cool breeze, beautiful scenery, and clean air seem to purify your body.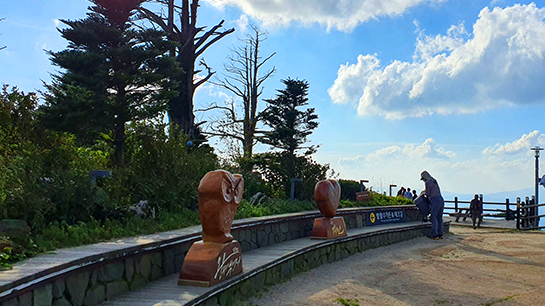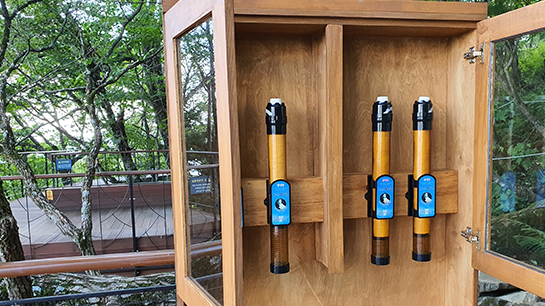 After Gi Skywalk, it is recommended to go up to the top of Barwangsan Mountain along the forest trail. While walking along the well-arranged walkway made of wooden decks and taking in the scenery is a relaxing experience. You will find the Barwangsu Water Rest Area on the way, where you can drink natural bedrock water to quench your thirst.
Just taking a walk in a high-spirited mountain clears your head. The smell of the clear forest, the sound of stepping on the soil, sound of water, and the superb view in front of you will satisfy all of your senses. We hope that many people can keep this clear energy of Pyeongchang from nature in their heart.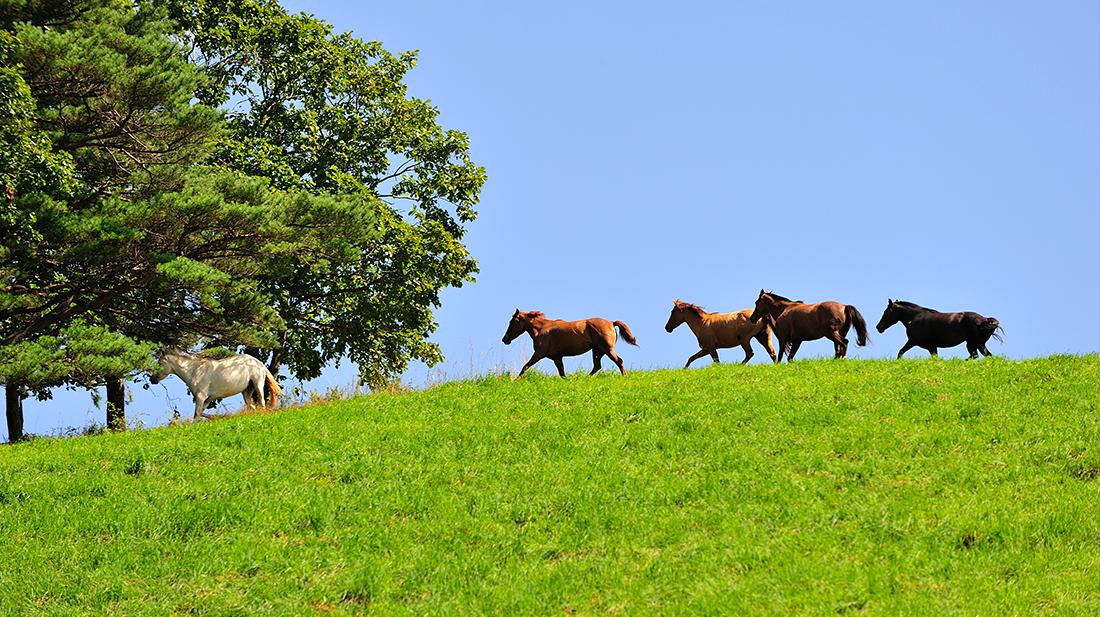 If you have felt enough of the natural energy of Pyeongchang from Barwangsan Mountain, now go to your once-in-a-lifetime photo spots."This is Daegwallyeong Sheep Ranch"a very famous travel destination.
Those who love to travel may have dreamed of spending time in a vast space with blue skies and green meadows. The feeling is like breathing clean air in an open area and the whole body filled with the clear and cool air, which will eventually clear your head.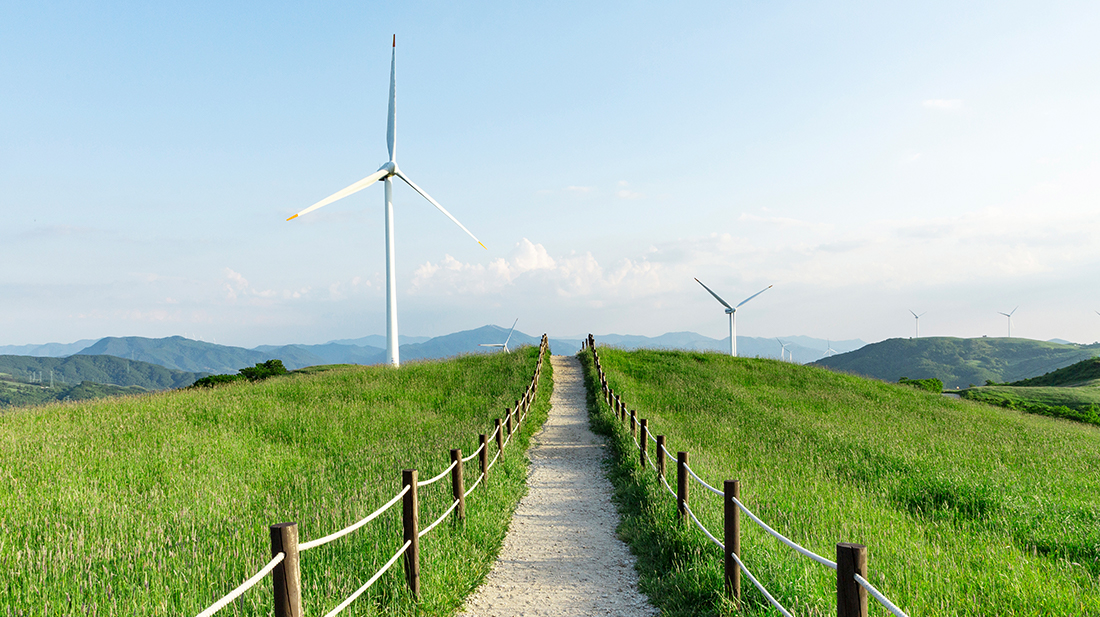 Today, many people often feel suffocation in their daily lives. There is a moment when you feel tired of the repetitive and routine-like daily life. When you feel as if you are becoming bored about everything, you may want to embark for an open and free space.
For such people, we would recommend Daegwallyeong Sheep Ranch as a must-visit destination.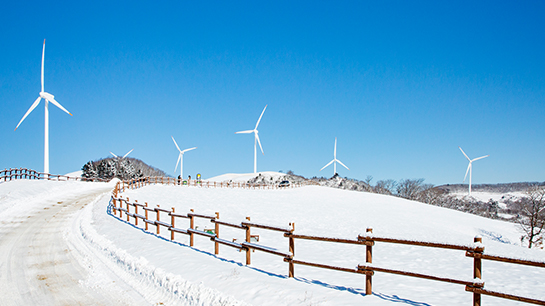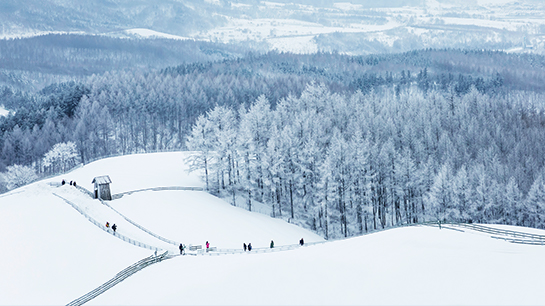 Many people often dream of traveling abroad where they can feel the wonder in nature while admiring beautiful scenery like Switzerland. Daegwallyeong Sheep Ranch is a nearby destination, but it is more than enough to experience the most beautiful natural landscapes.
The scenery of the ranch can be largely divided into summer and winter. Each season gives quite contrasting vibes, so it is recommended to experience both seasons rather than just one.
'In Pyeongchang, summer is another autumn'
Pyeongchang is well-known for its cool summer. In the hot summer, get out of the stuffy and steamy city center and drive to Daegwallyeong. You will find a new landscape unfold in front of you - from boundless green grass to cotton-candy-like clouds hanging on the picturesque sky. You may wonder whether this fascinating scene spreading out before you is a picture or a real.
As you fully enjoy blue and green colors, away from stressful daily lives, you will feel like you are receiving a gift from nature. If you think looking at the scenery is a bit boring, it is too early to be disappointed. Just as Daegwallyeong Sheep Ranch hints, there is much more than just beautiful scenery here.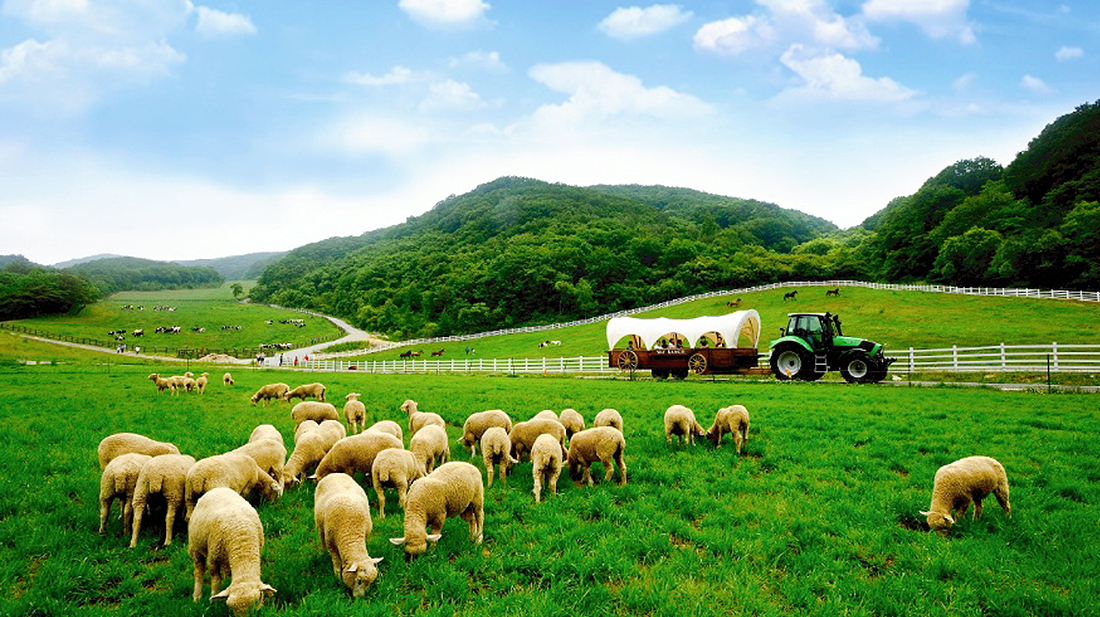 In fact, the biggest fun of Daegwallyeong Sheep Ranch is that you can see and experience animals up close. That is why the ranch is more popular with children than adults.
There are many ranches such as Yangtte (Sheep) Farm, Sky Ranch, Samyang Ranch, and Sunsu Yangtte Ranch. As admission fees and services are slightly different by ranch, please choose where you want to go before visiting. The ranch is also a perfect place for children to experience various activities with animals such as sheep gathering and animal feeding. There are differences in what you can enjoy at each ranch, but they are the same in that all of the ranches offer an expansive and beautiful view of Daegwallyeong, so check the differences before visiting.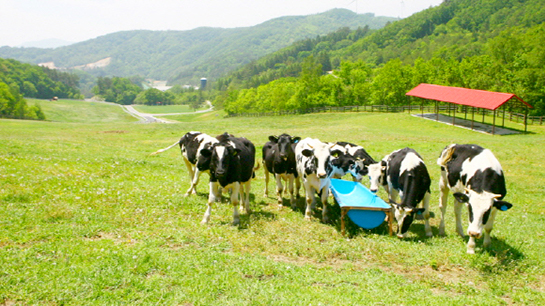 To describe the scenery of Daegwallyeong Sheep Ranch in the summer in a single phrase, it would be a 'clean and peaceful healing time.' Just looking at the open scenery and breathing fresh air will make you feel as if you are in a different time and space, away from the stressful reality. The refreshing colors of blue and green will help clear your head.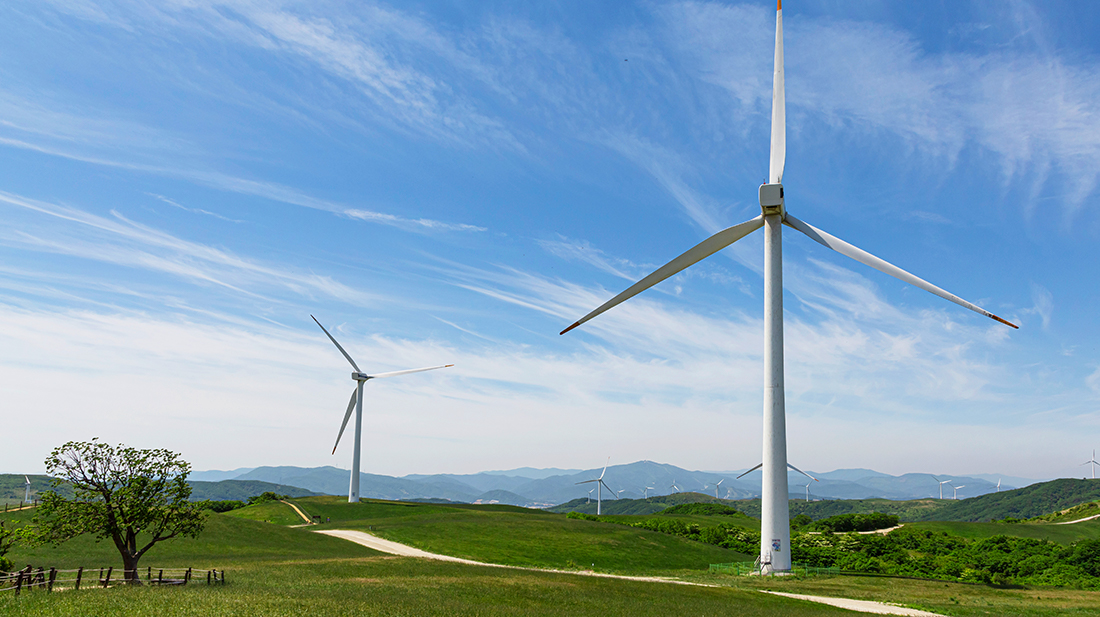 Once-in-a-lifetime photos with the beautiful background are a bonus. In fact, it is a very popular selfie photo spot for many couples. You can take natural and pretty photos with the perfect harmony of mountains, sky, and natural light in the backdrop without any special lighting or decorations.
'A dream-like memory of snow-covered Daegwallyeong'
Now, let's feel the charm of the ranch in the winter. If the summer ranch gives a green and cool feeling, winter can be described as clean and tranquil.
Unlike in the summer, things are not active and green in the winter, but there is a unique scent and atmosphere that you can feel only in the winter. When taking a breath feeling the cold air after it snows, you can feel the true smell of winter. White snowfield and contrasting clear blue skies will create a dreamy moment even for adults who are not very fond of snowy days.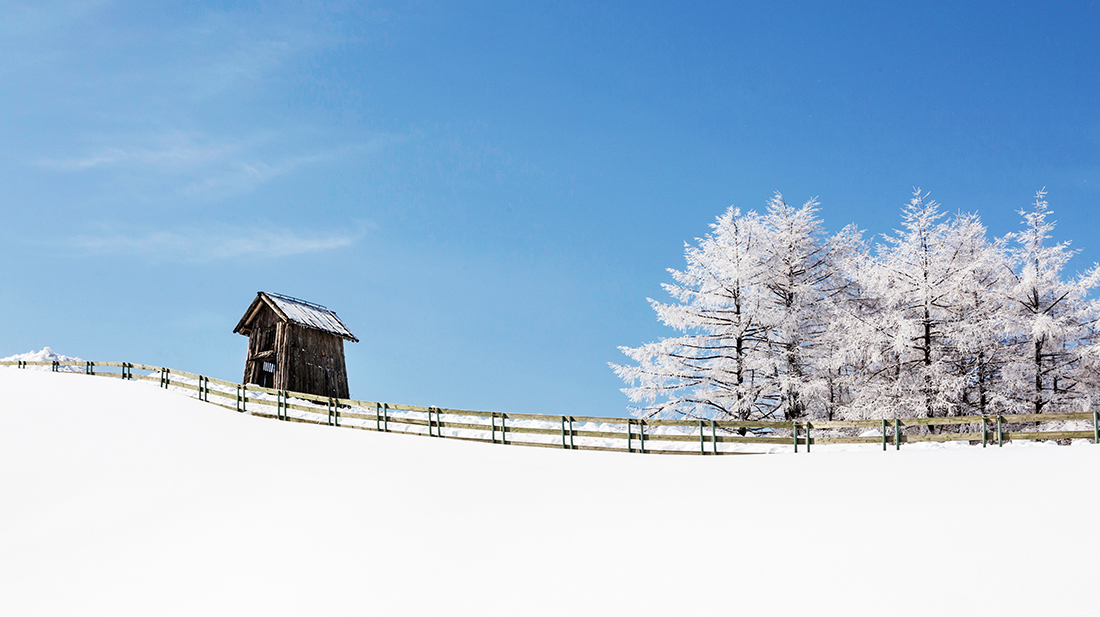 Most people probably experienced walking on fresh snow-cushioned streets. These days, it is hard to see the snow because it is cleared from the road quickly for safety or melts due to geothermal heat. So, it is not easy to see or touch snow once the snow stops. There is no more childhood of becoming excited with overnight snow. In Daegwallyeong, however, you can receive white snow as a gift for a short moment.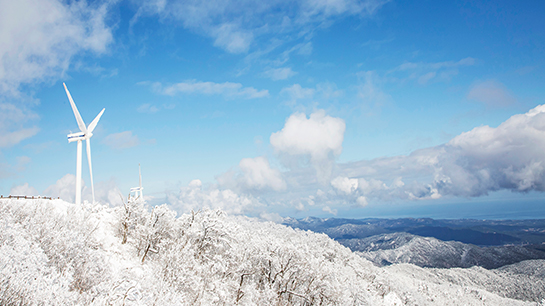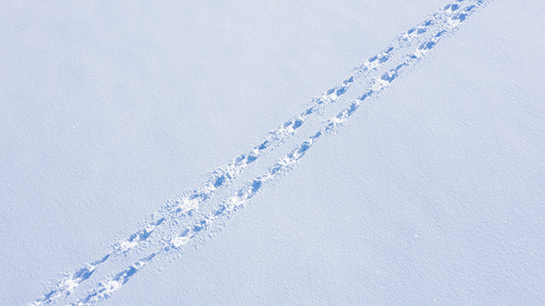 You can see the white snow-covered world, step on the snow, touch it and make a snowball. While walking and hearing the crisp the sound of stepping on snow and taking in the chilled air, you will soon see a vast snowfield in front of you. You will feel happy just by standing in the space with the cold air touching your face. In addition, the winter ranch will be the widest playground for children who cannot freely run around these days.
Making snowballs and throwing them away, drawing pictures on the snow, feeling the snow while running and rolling around in the snow - these experiences will be a lasting memory for children.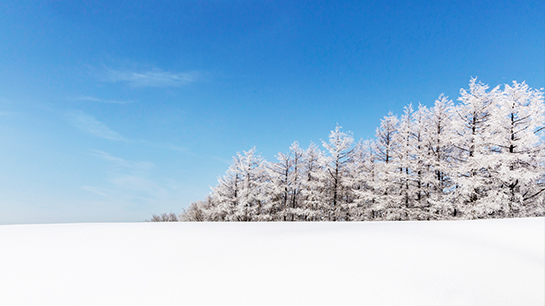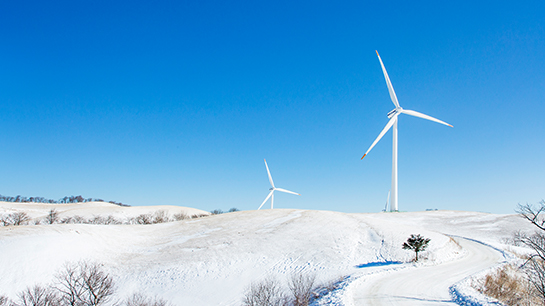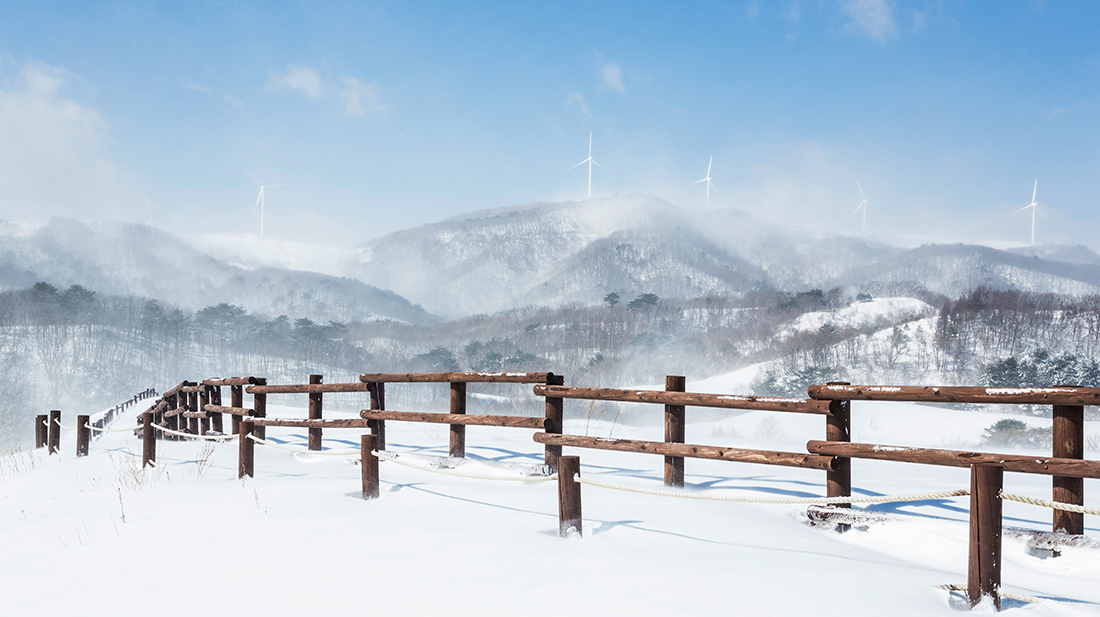 Children are not the only ones who will be excited. Adults can also let go of their worries for a while and fully enjoy the winter. Spend a moment of quiet walking along the ranch with your family and friends in the natural snowfield, which you cannot feel in the artificial snow at ski resorts, and recall the pleasant memories of your childhood about the snow while stepping on the snow for the first time in a long while. It will be another fun moment to share your childhood memories with your children.
When a child, you may have liked the snow but now you become worried about the commute to work and cleaning up the streets. But it is fine because this is not your home or workplace. Forget about your worries for a while and go back to the time when you were excited at white fields of snow.
We would like to describe Daegwallyeong Sheep Ranch as 'silent excitement.'
We hope you make new memories with your loved ones in the silence of the winter-chilled air and the excitement of seeing fresh snow.