Main tourist destinations

Baengnyong Cave Ecology Center

Natural Monument No. 260 Baengnyong Cave
Located in Mitan-myeon, Pyeongchang-gun, Gangwon-do, Baengnyong Cave is a state-designated cultural property and natural monument No. 260 and is popular for its natural wonder.
As the cave was closed off to the public for a long time, various products of nature remain untouched in the cave. Therefore, it is recognized for its academic, landscape, archaeological, and biological values.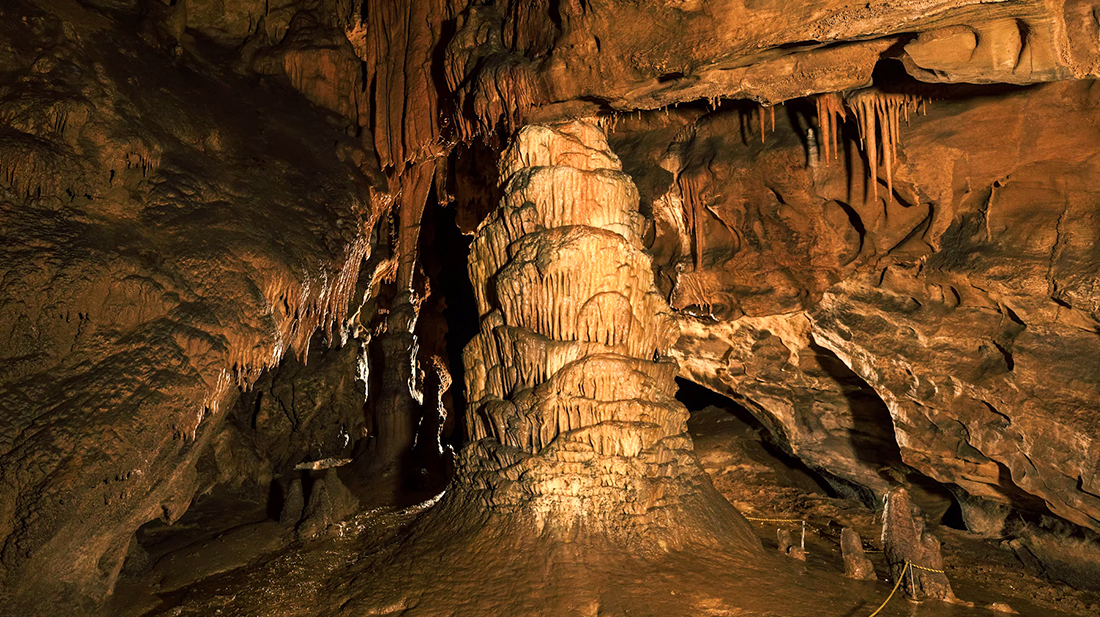 You can experience unspoiled scenery and clean nature along with abundant natural and cultural resources at Donggang River Basin. There is an interesting story about the origin of the name, Baengnyong Cave. One story is that it was named after the first letter 'Baeng' from Baegunsan Mountain and the second letter 'Yong' from Jeong Mu-ryong, its initial discoverer. Another story is that a local resident named Jung Mong-ryong found this cave after dreaming of a white dragon jumping out of Namhangang River and entering the cave.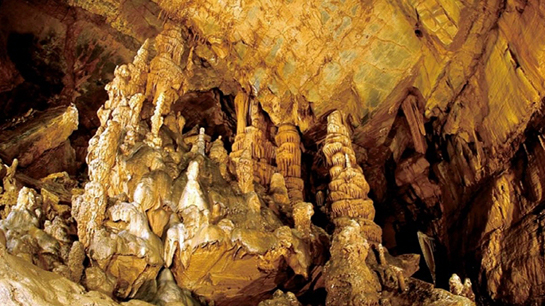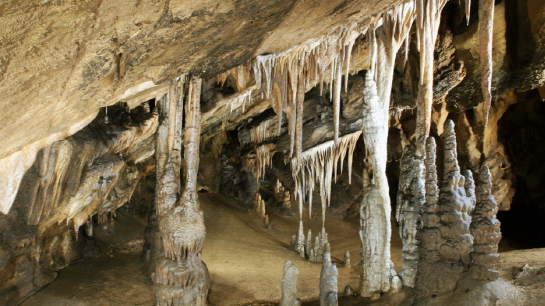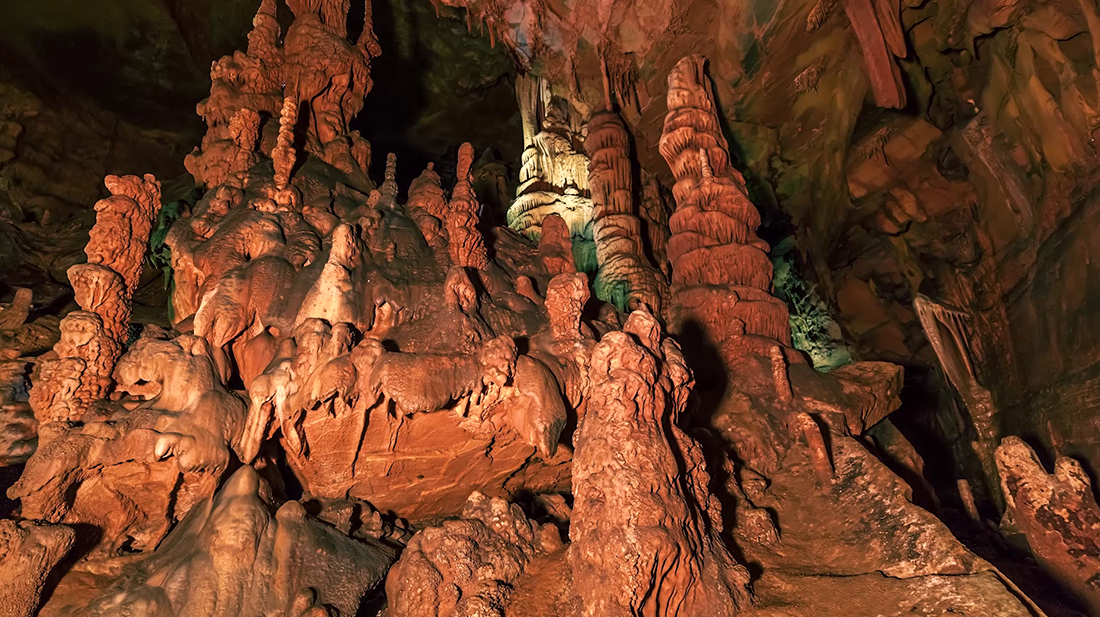 Baengnyong Cave is an exploratory cave, so you should become familiar with the precautions in advance for a safe and enjoyable tour. And the tour time is scheduled, so you must book in advance and arrive at the center 20 minutes before admission for identification and ticketing.
Safety is a top priority as it entails exploring the cave and looking at them up-close. Therefore, there is a limit in the number of people per tour and you must be accompanied by a commentator. You also have to wear helmets, safety clothing, and boots before starting the tour. If you are all set, you are ready to leave for the cave with the commentator.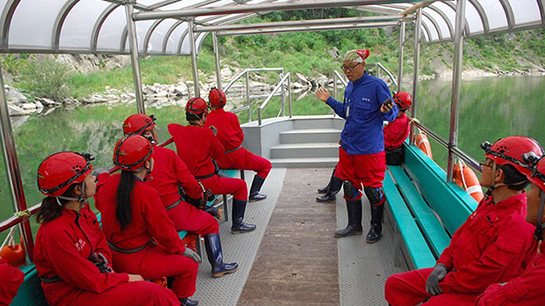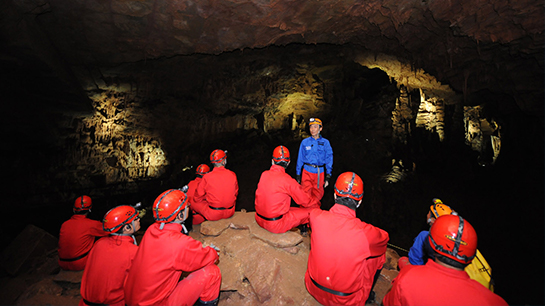 To enter Baengnyong Cave, you have to travel the river by boat. Riding the Baengnyong boat on the river is already quite an experience. You can also make good memories by taking pictures with other groups on the same tour. The cave is open about 758m deep, and it takes about two hours to return to the entrance.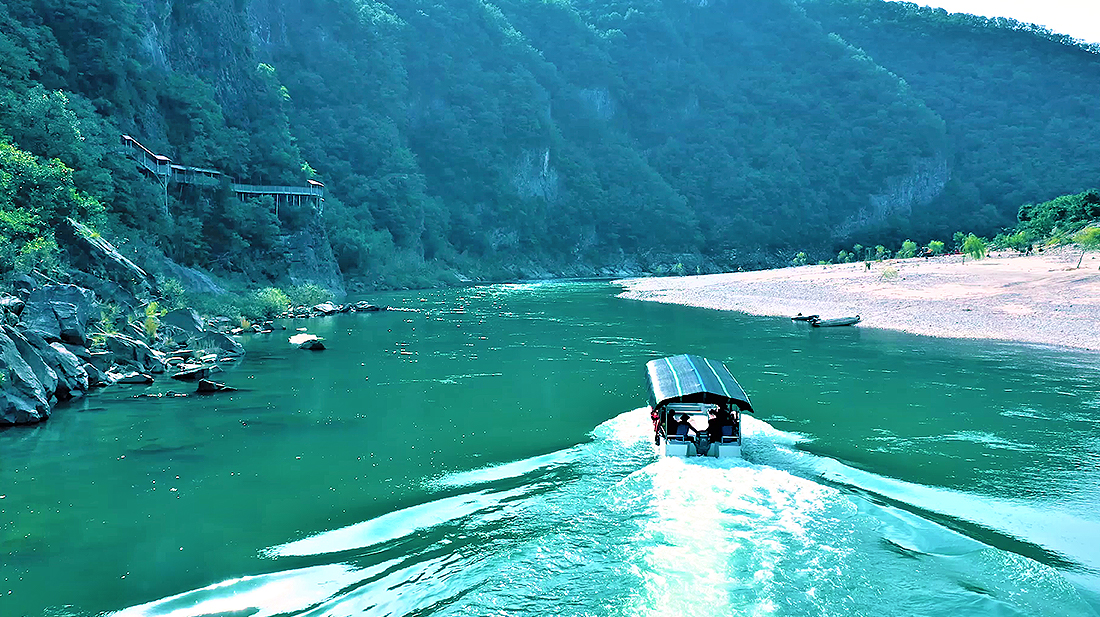 Now, let's go into the cave. As the cave is well-preserved, you may have to bend or kneel down at times to pass because of its original shape. It may be a little uncomfortable, but this is also another attraction of the exploratory cave.
In addition to looking at the mysterious shapes of the cave, you can also listen to straightforward and interesting stories from the commentator, which will make the tour more enjoyable. This makes it an interesting experience for not only adults but also children. You can also take advantage of the opportunity to see and observe the various characteristics of limestone caves that you may have seen only in books.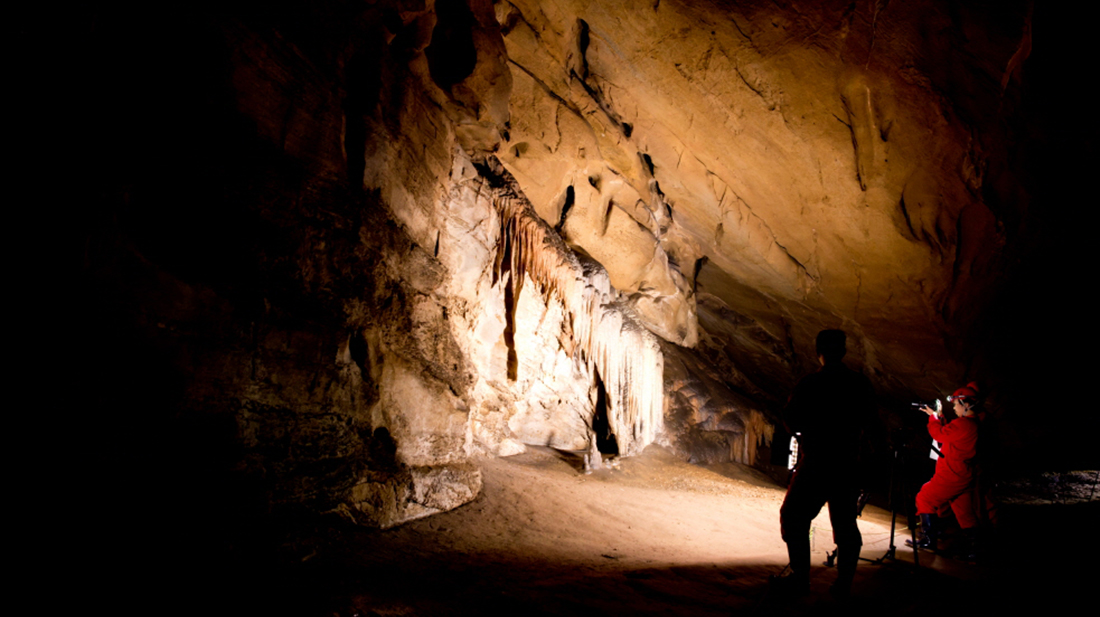 While observing the mysterious natural phenomena learned in textbooks such as stalactites, stalagmites, and stone pillars with your own eyes, you will be able to understand the natural phenomena better. Cave exploration will be a perfect experiential learning opportunity for children.
Baengnyong Cave is a mysterious and beautiful phenomenon created by nature. You will learn how valuable nature's works are by exploring the cave and looking at them up-close. It also offers the chance to learn and feel more than what you learn in classrooms and realize why we should protect and preserve nature. There is nothing more valuable than learning why we should cherish precious things because they cannot be made over a short period of time. It may be a little difficult concept for children, but after exploring it, children will gain deeper insight.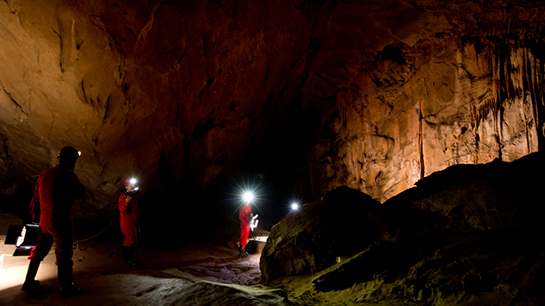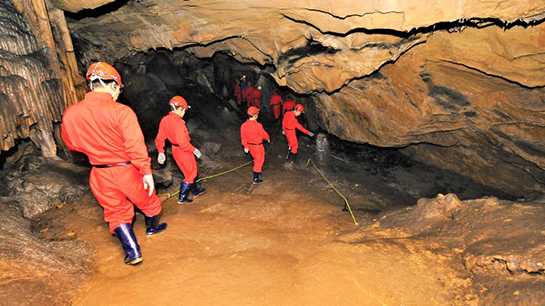 he biggest attraction of the Baengnyong Cave exploration is not the well-arranged tourist course, but becoming an explorer trekking through an adventurous cave. When exploring the cave, you can finally become the explorer of your childhood dreams. Other places may be a bit difficult to explore untouched nature. Today, many beautiful natural landscapes are often developed or damaged to provide convenience. But we have no right to damage nature. We simply have the right to live in nature and feel and appreciate them by using what nature has given us.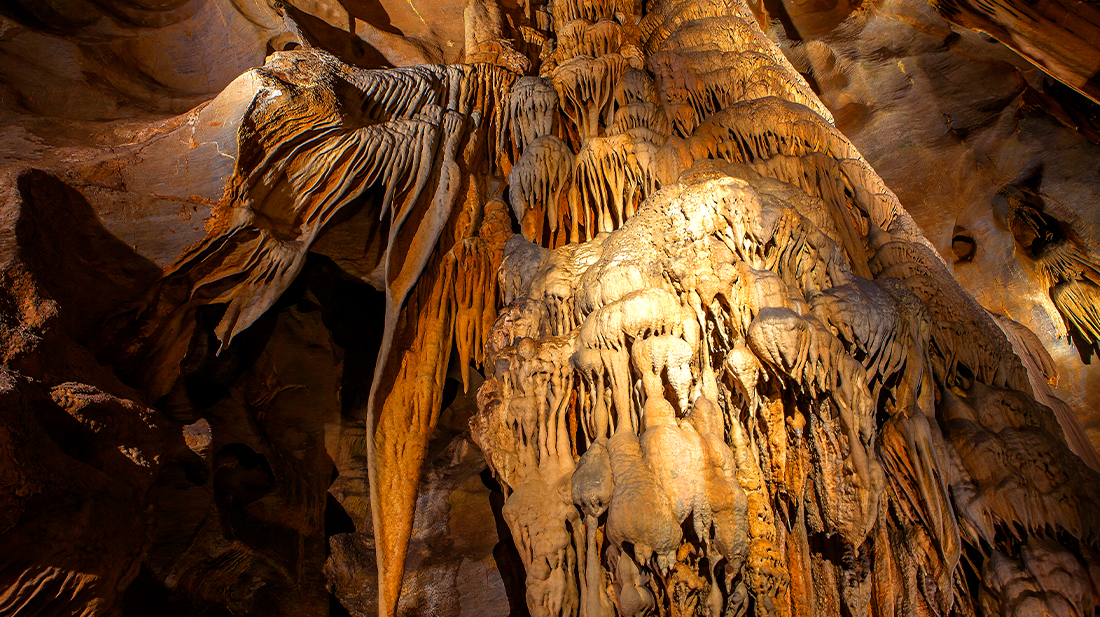 While exploring the cave, you will find that there are amazing and valuable moments despite all the inconveniences. You may feel a little uncomfortable, but on the other hand, it is a special experience to stand in the middle of a great phenomenon created by nature and experience them closely. It may be a tad difficult and rough experience to call it a leisurely travel, but Baengnyong Cave rewards its visitors with thrills and wonders that you cannot find anywhere else.
If you want to experience nature deeper than anyone else in the huge artwork created by nature, we recommend Baengnyong Cave in Pyeongchang, which is even more beautiful because it is untouched.