Main tourist destinations

Petcation

Petcation in Pyeongchang, rest like a gift
After a hard day, when you return home, one of your beloved family members, your pet, greets you first, wagging its tail. A pet, who might have eagerly waited for you during the times you were away from home, can be your friend, younger sibling, or even your child, living and sharing every moment with you. But what about a trip?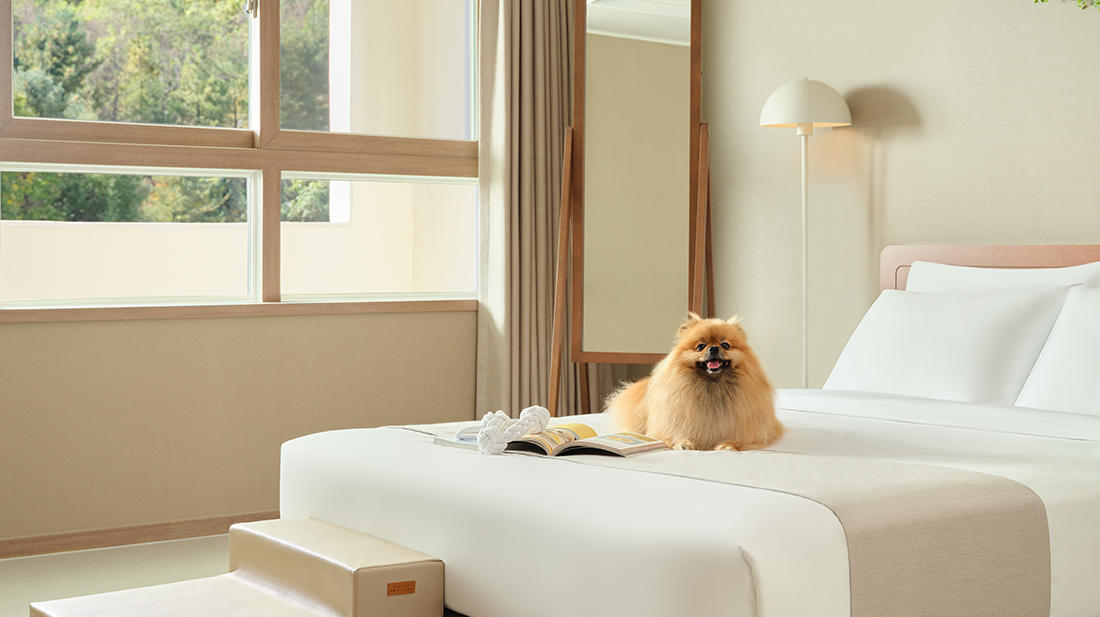 In the summer, as the weather gets hot, and in the beautiful winter when white snow flowers are in full bloom, people dream of going on trips with their beloved ones. Moreover, when it comes to family trips or couple trips, dogs cannot be excluded. But in reality, It is not always possible for the entire family to go together. Before going on a trip, we may have memories of entrusting our pets to someone else or searching for a dog hotel or dog daycare, paying money to a reliable place where we can leave them, and setting off on our trip with a sense of unease. To many families who have gone on family trips with a heavy heart, Pyeongchang shall be a tourist destination like a gift. 'Petcation' products of Hanwha Resorts (in Pyeongchang) and Phoenix Pyeongchang are prepared for you to enjoy a trip with your pet from the start to the end. You can not only spend time at comfortable facilities where the whole family can enjoy together but also, additionally, experience the green and clean nature of Pyeongchang.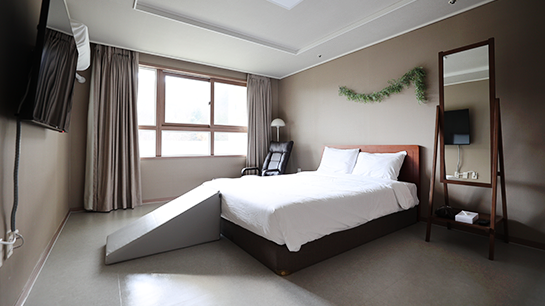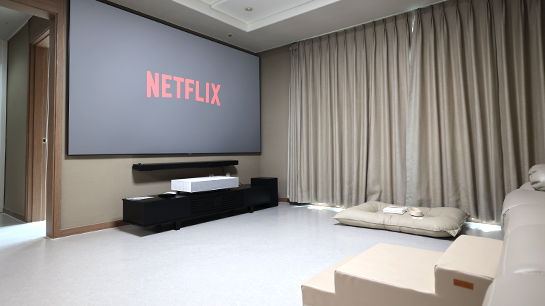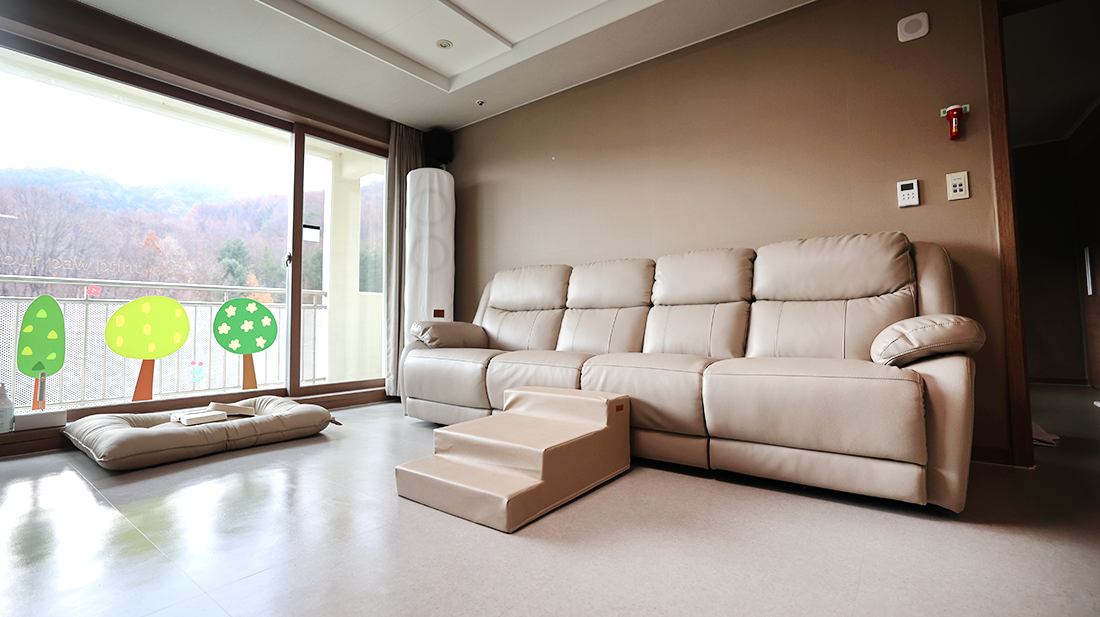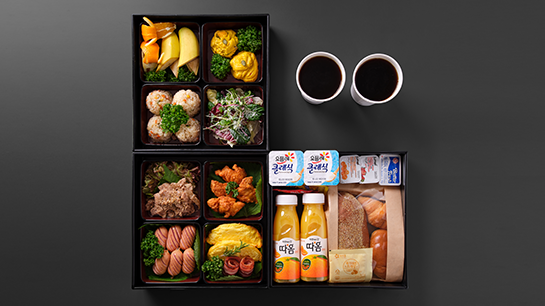 'Mung Packer', a trip of dogs only for them and by them
'Mung Packer' products of Hanwha Resorts (in Pyeongchang) have cinema facilities equipped in large and spacious rooms where you can watch movies, along with wide and various room sizes that are comfortable for you to use with your dog. Rooms are equipped for both dogs and dog owners to fully enjoy their rest. Recliner sofas and cinema beams allow you to watch movies comfortably as if you were in a private cinema. With delicious food, both your beloved people and pets can fully enjoy a comfortable time in 'your own' space. Furthermore, your heart will be captivated by the meticulous attention given to pets in all areas, from the moment you check-in until you reach your room.
As pet-friendly rooms are prepared on the entire 4th floor of Hanwha Resorts (in Pyeongchang), you do not need to worry about causing inconvenience or potential damage due to pets. Additionally, dog strollers are available in the rooms, allowing you to go out comfortably both physically and mentally. As a safety door is installed at the entrance of the room, you can be prepared for unexpected accidents. Moreover, once you step inside, you will feel as if you have already entered a home where a dog is being raised. It is because of tiny care for dogs. Rooms are designed for your dog to play to the fullest, with slides and floors that protect your precious dog's patella when they go up and down a sofa or a bed, as well as non-slip floor materials. If you forget absorbent pads, there is no need to worry either. Dishes and absorbent pads for dogs are perfectly prepared, as well as dog sitting cushions on which they can lie down and rest whenever they are tired after playing with joy. Just looking at a dog resting there as if knowing its place, you can feel relaxed.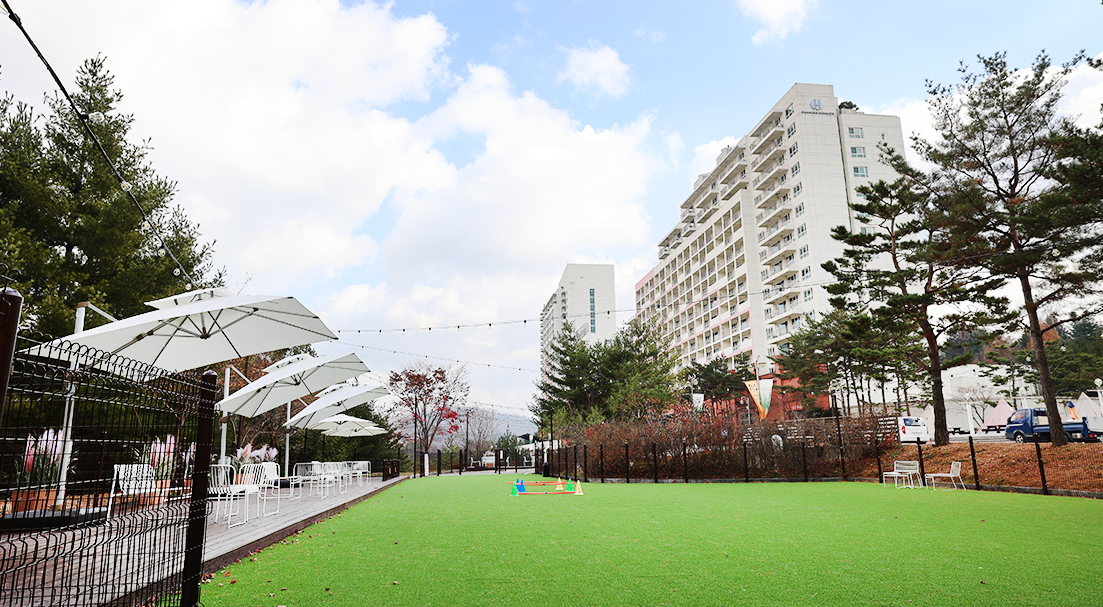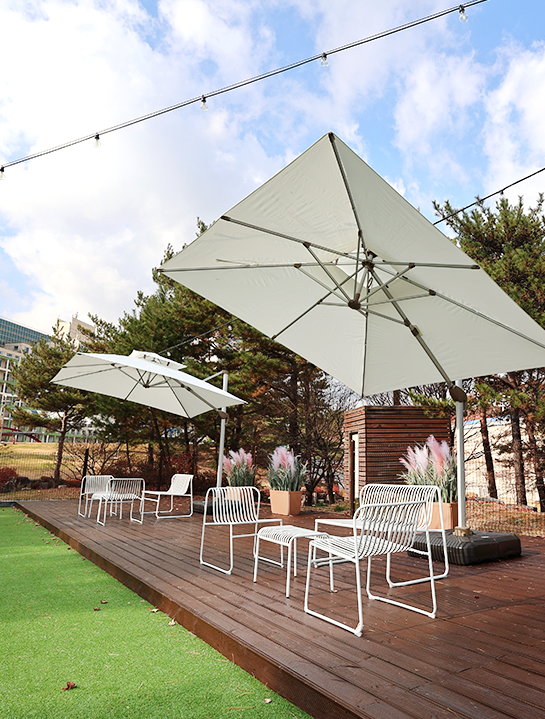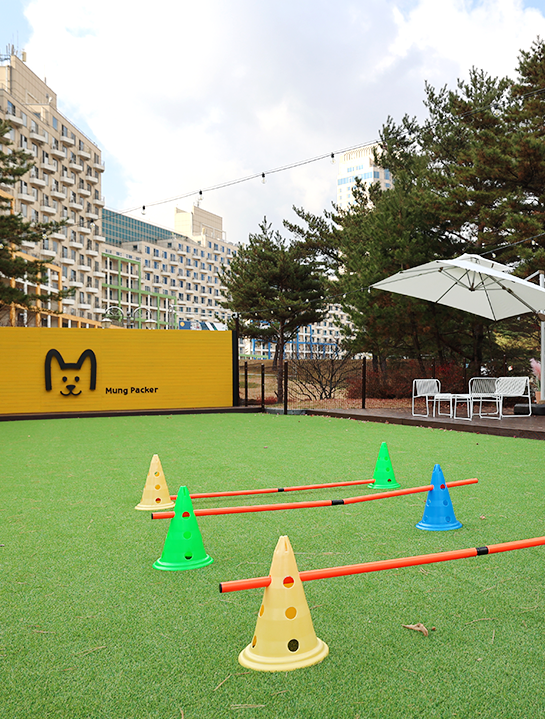 A Safe Playground tailored to the MBTI of dogs
If your dog has refreshed and rested fully in the room, it is now time to release energy outside. Not like the daily routine of walking on a harness and a leash, your dog can freely play with other friends at the spacious Mung Packer Playground. You can also find care for Mung Packer users here, including a dog care zone for inactive dogs. Timid or socially inept dogs can also enjoy a pleasant time without anxiety in a separate space, along with their owners. A space is also prepared where dogs can sit down and rest if they become exhausted after playing around with their owners. The playground can be freely used at night and in the morning, allowing dogs to frolic here after resting in their rooms. It is a great attraction that they can rest and watch movies after frolicking to their heart's content.
The brochure introducing 'Mung Packer' rooms provides information on tourist destinations, restaurants, and cafes that you can visit with your pet, making it easy for you to plan your trip. I recommend that if you enjoyed the facilities of the resort on the first day, you explore the tourist spots of Pyeongchang on the second day, where you can freely travel with dogs. Before that, you should fill your stomach. It's time to experience in-room dining services, especially catered for tourists who find it difficult to go out to restaurants with pets. The breakfast, with its variety of menus and carefully crafted drink options, is designed to captivate the appetite of the entire family. The sincere packaging and thoughtful menu composition, which even make people who eat it feel good, contribute to the smiles and satisfaction of 'Mung Packer' tourists, making their stay even more enjoyable.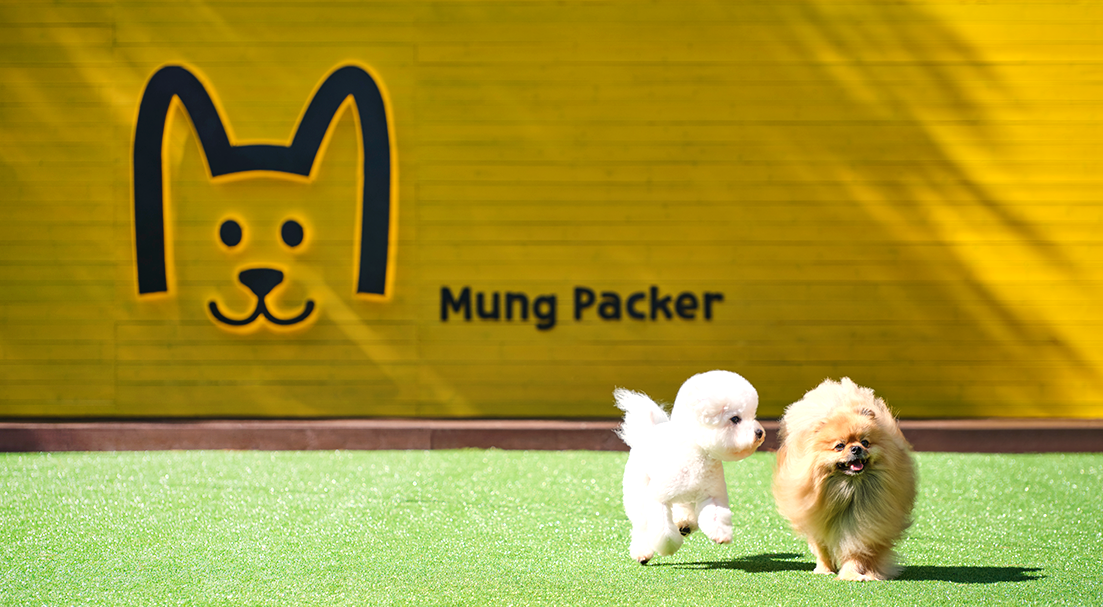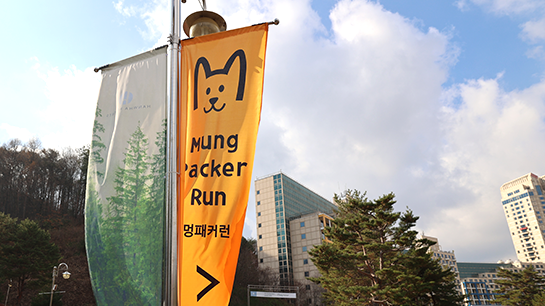 Hanwha Resorts
'Petckage' for pets,
lightening both your hands and your mind
For families with active pets, 'Petcation' products of Phoenix Pyeongchang also offer the opportunity to enjoy both rest and play at the resort. These products are recommended for those who prefer simple trip planning. In addition to the pet-friendly facilities in Phoenix Pyeongchang, special rooms for pets are equipped with dishes, cushions, potty pads, and even waste bags, ensuring meticulous preparation for families traveling with dogs. You can experience the thoughtful care provided to alleviate the burdens of traveling with pets.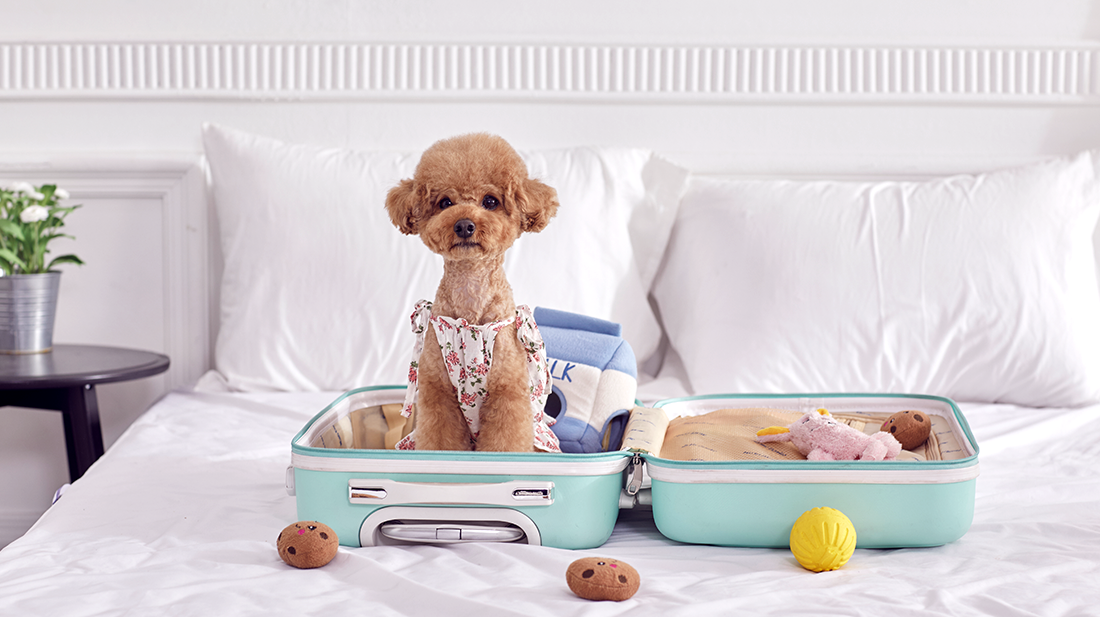 Taking a walk with a dog against the wind is good, but 'Petcation' of Phoenix Pyeongchang has no worries even on cold days. As a pet cafe and a pet dining space are prepared indoors, you can enjoy the facilities at any time throughout all four seasons. An attractive feature is that you can travel with your pet regardless of the season or time you prefer, thanks to the facilities available. The pet café has a space where dogs can play and frolic to their heart's content, as well as a comfortable resting area for dog owners. Additionally, there is added convenience as manner belts and potty pads are already provided, eliminating the need for separate preparations. There is no need to worry about safety, as you can observe dogs playing and enjoy a comfortable rest while ordering a drink. Various agility equipment is well-prepared for play, allowing you to have free time to play with your dog in the café facilities. Also, next to it is a pet lounge where you can enjoy pet dining exclusively for the protagonists of the trip - dogs.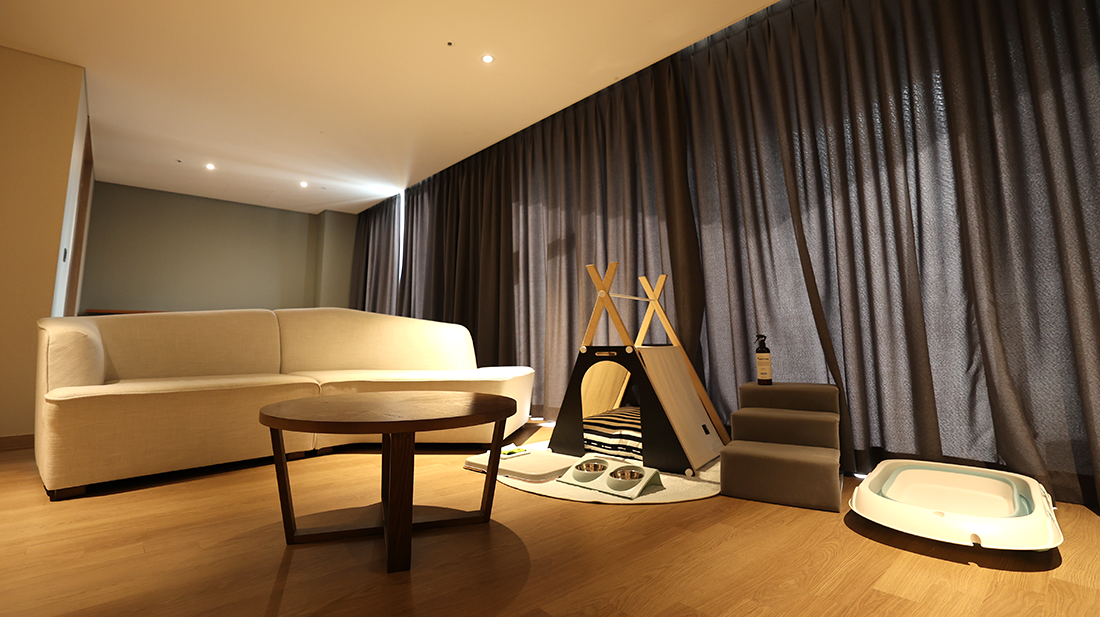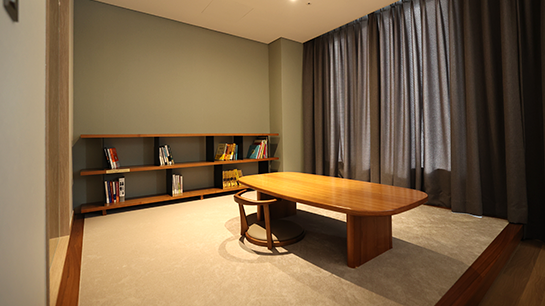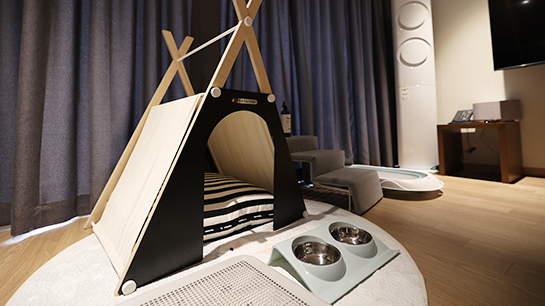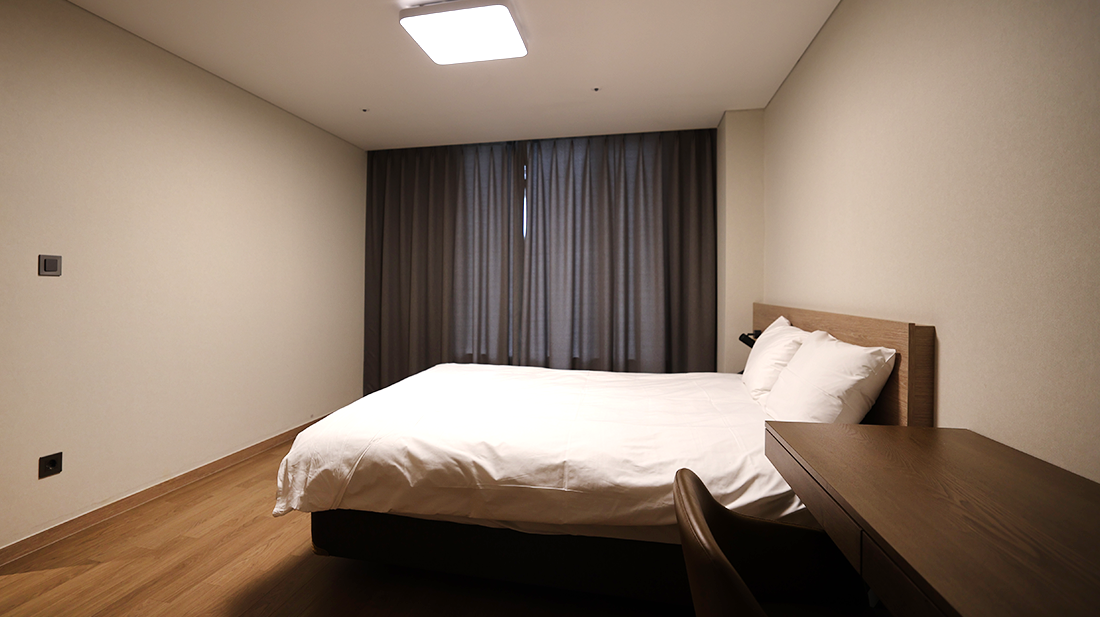 Pet Dining where just looking at a dog makes you full
All the dog owners can easily find food that people can eat anywhere but may have unpleasant experiences if they cannot consume all the food while with their dogs. But here, the energy of dogs, exhausted after frolicking at a playground, can be replenished with food that is cooked in a healthy manner using ingredients that are suitable for dogs. They are the only protagonists of the trip. In the trip where dogs are the protagonists, from their perspective, they can enjoy truly perfect activities that involve both eating and playing. You can enjoy your time with peace of mind, as there's no need to venture far from your accommodation or endure any discomfort. Comfortable rooms are provided, where pets and dog owners can rest together whenever they need to take a break. By exploring the expansive resort facilities in nature firsthand and returning to your room, you can experience the feeling of enjoying the same space and traveling 'together' with your dog.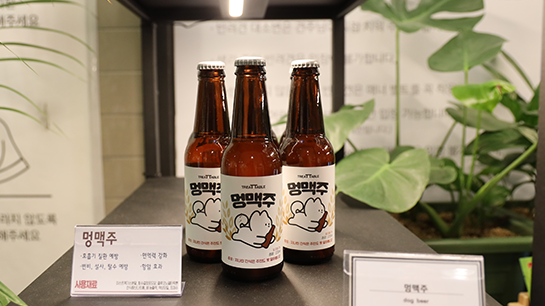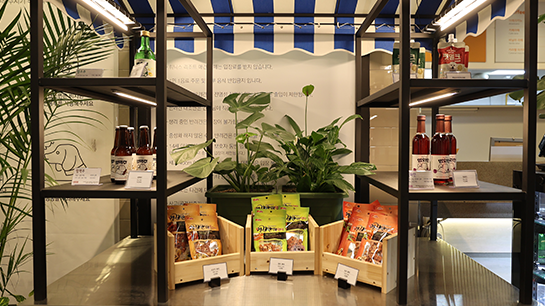 In the 'Petcation' trip to Pyeongchang, you do not need to worry about leaving your beloved pet behind or feel self-conscious feeling while visiting tourist destinations or enjoying food.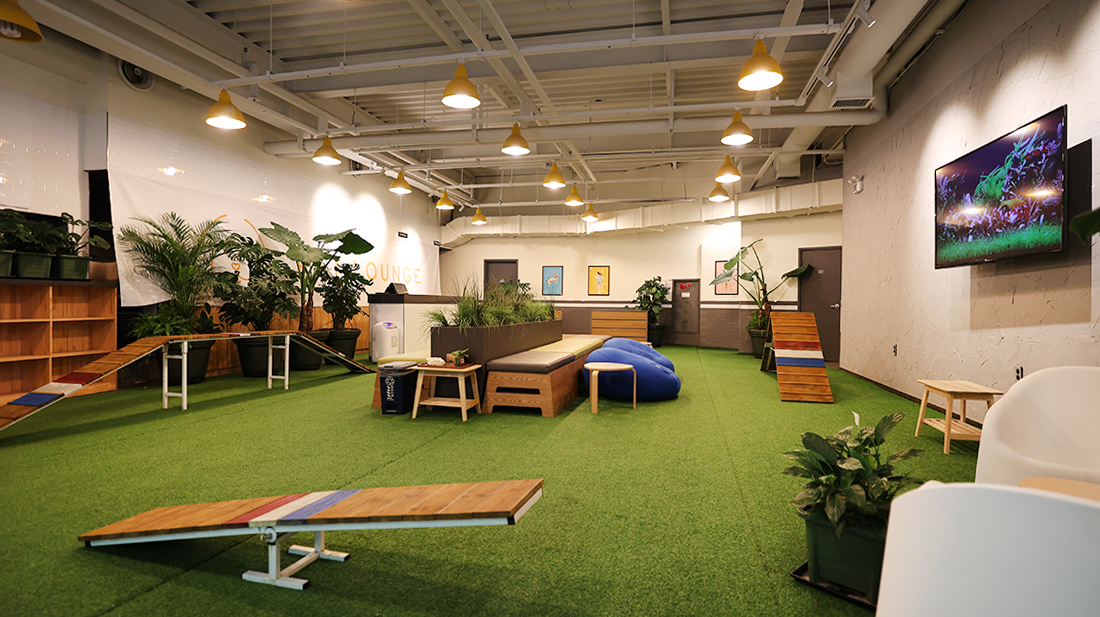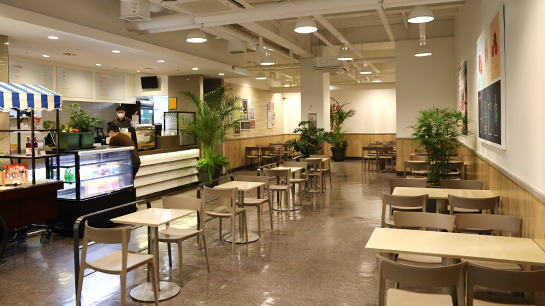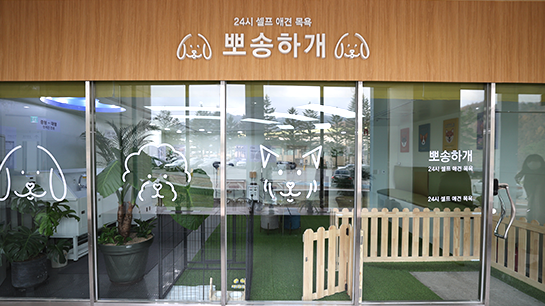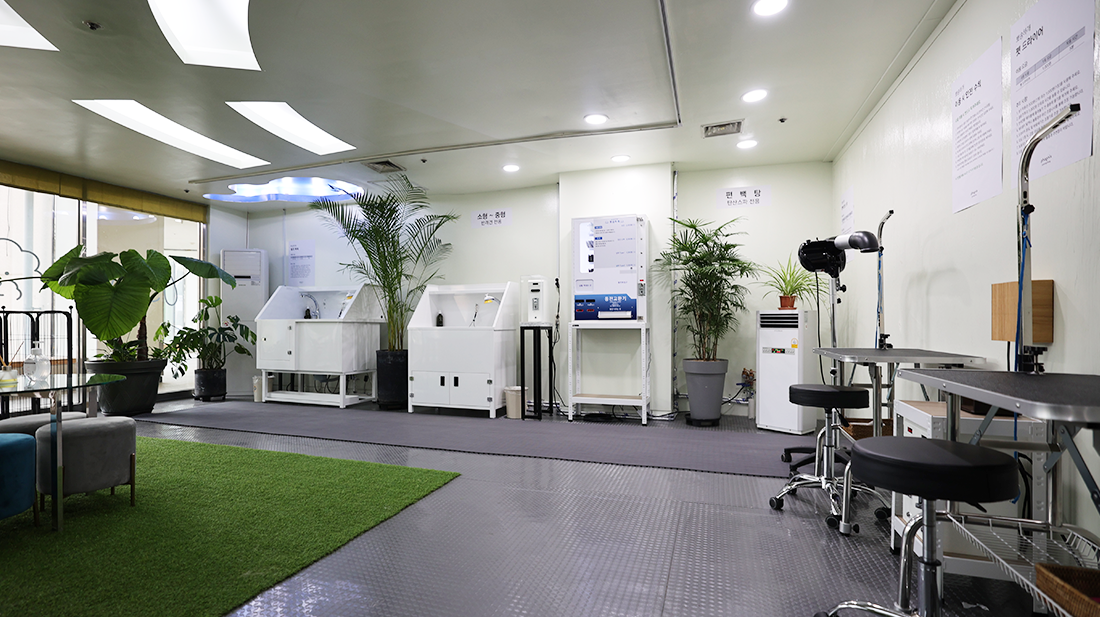 If you dream of experiencing the rejuvenating nature of Pyeongchang and spending quality time with your beloved pet, it's time to embark on a [Petcation] and enjoy yourself.
Phoenix Pyeongchang