Main tourist destinations

Pyeongchang Rock Park & Peace Road & Sto

Walking along Dole-gil (Stone Trail), Pyeongchang
Stone Culture Experience Hall is the largest stone exhibition hall in Korea where you can meet various viewing stones.
Stones found throughout Korea are on display, and there are also about 120 valuable stones thanks to many donors. If you are interested in stones, this is a must-visit destination. For those who are not familiar to stones, it is also a place to learn about stones.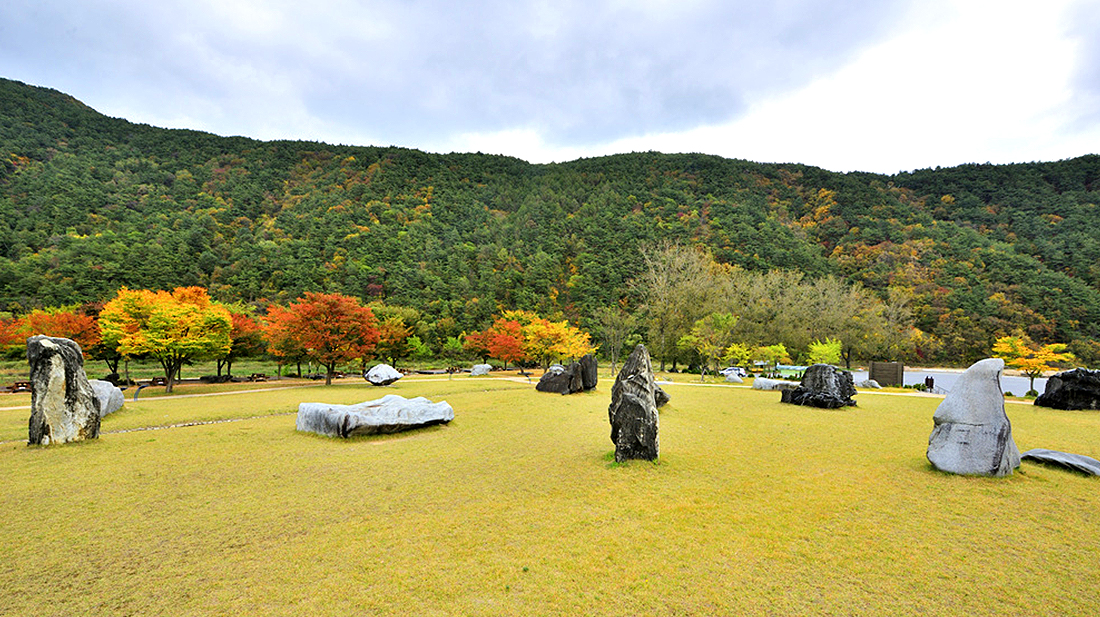 When it comes to viewing stones, only the elderly seems to be interested, but there is a session for the younger generation or children to learn how to appreciate viewing stones, which helps you look around experience hall with a depth of knowledge. There is an impressive phrase in the stone appreciation method, "You should not remove or add colors just because you do not like a part of it." This phrase makes us think about our lives, not only when we appreciate the stone.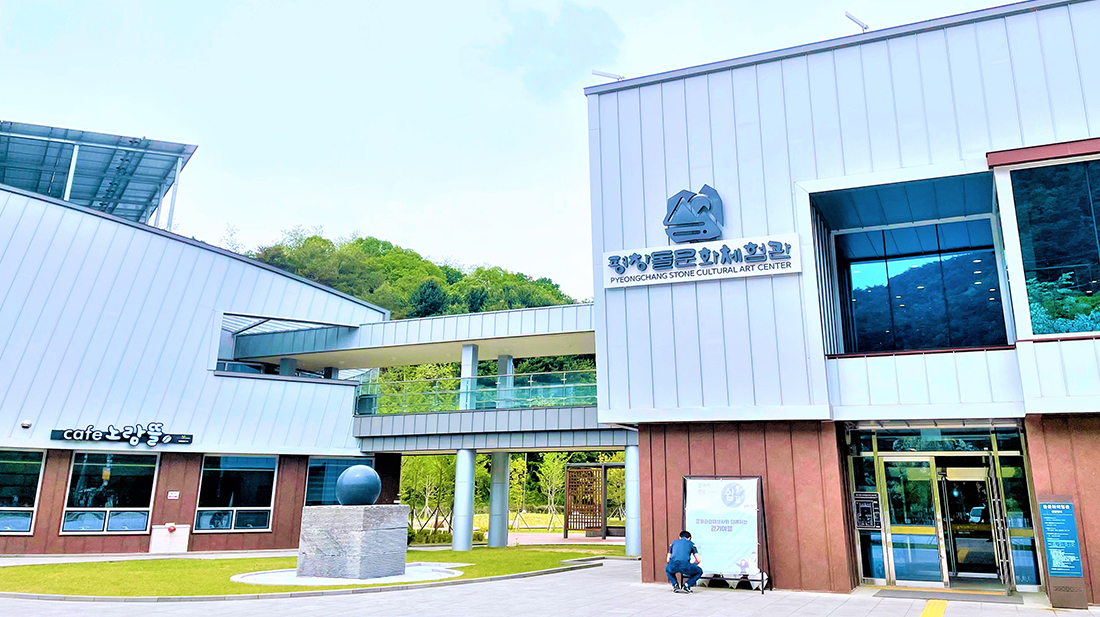 You cannot do only what you want to do nor can you change everything as you like. Loving the way it is and finding its own beauty seems to be the same to everything in our lives. When looking at the beautiful nature, when dealing with people around you, or at work, even if everything does not go as intended, you be careful of changing things, but accept the way as it is and learn things inside. That will be a more relaxing attitude towards life. While appreciating a stone like this, we can think a lot about ourselves and have a chance to reflect on our lives.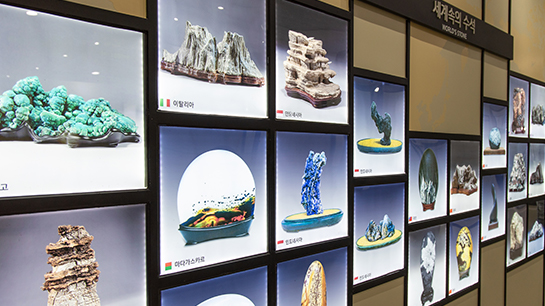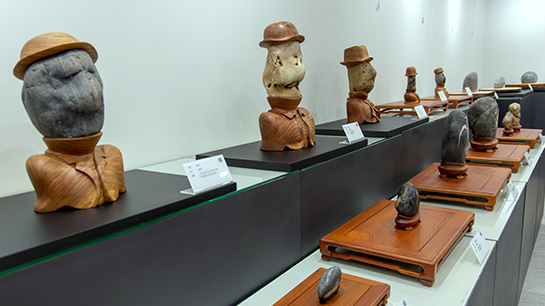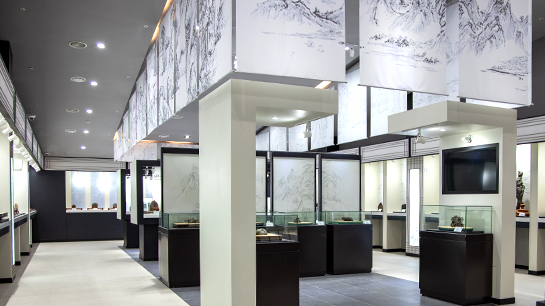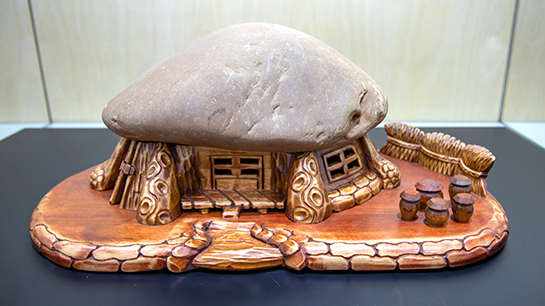 Another interesting way to look around the Stone Culture Experience Hall with your own appreciation method is to find various shapes of the stone. You will find the stone with interesting and mysterious shapes breaking away from the idea that 'a stone is just a stone.'
While looking around the experience hall and observing unique stones one at a time, you may wonder how this stone was created and imagine the reason for their unique shapes. Various and mysterious shapes of the stone are likely to entertain adults and train imagination for children. While listening to your children why they think the stone looks this unique, you will be amazed at their sprawling imagination.
Stone Culture Experience Hall is a new cultural space for everyone from children to the elderly. By the time when you start losing interest in the indoor exhibition, you can go outdoors and continue to appreciate the beauty of viewing stones.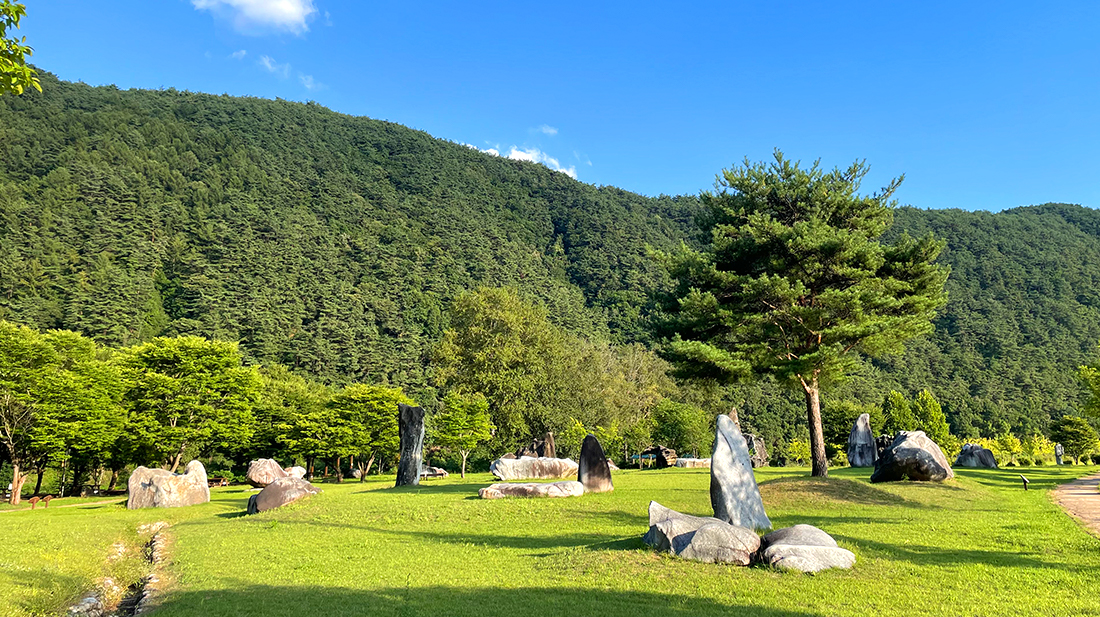 Afterwards, enjoy a more active course at Dole-gil where you can see more stones. Rock Park behind the Stone Culture Experience Hall is studded with green grass and trees, making it perfect for relaxing with the scent of grass and refreshing breeze. It is recommended to walk around the park and get some fresh air after touring the indoor hall.
Rock Park is Korea's largest stone park with various stone and rock works displayed in a large site spreading across an area of 15,000 square meters. Once you have enjoyed a calm tour at the museum, take a break looking at the rocks harmonized with the outdoor nature.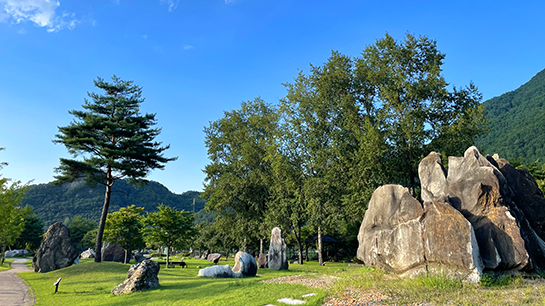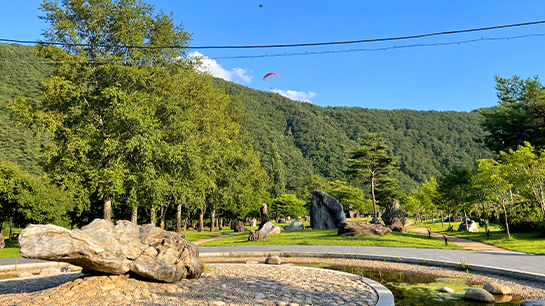 There are also many things to look around at Rock Park, and you can enjoy the rocks while walking along the wide shade of trees. As you walk looking at the rocks in the quiet park, you will hear only the sounds of your own footsteps and feel a sense of peace.
As you walk past Rock Park, you will reach Peace Road made of wooden decks next to Pyeongchang River. The feeling of walking along the mountains surrounding Pyeongchang and Pyeongchang River is peaceful in itself. Away from the sound of cars and crowds, you will only hear the sound of wind in this quiet and peaceful path. Mountains, which change colors every season, give you the joy of watching, and when you look at the river flowing absent-mindedly, you will feel like your complex worries also flowing down the river.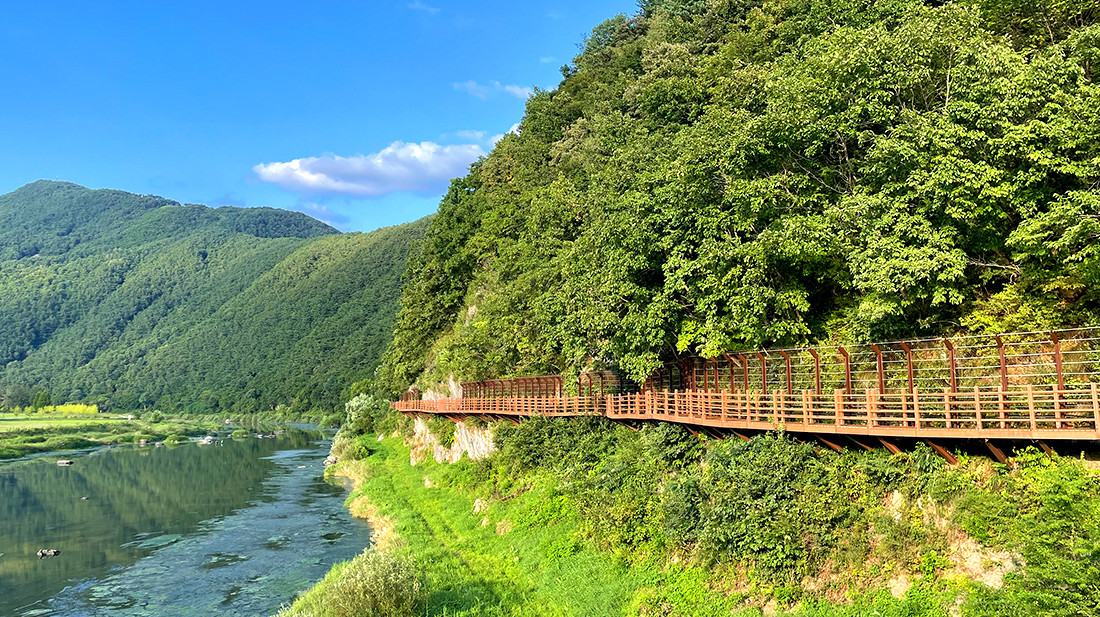 With cosmos flower fields and suspension bridges, you can enjoy walking on the Peace Road, and many photo zones gives you the chance to leave memories with your loved ones. As it is not crowded, you do not have to worry about others and take your time with loved ones.
Unlike convenient and sophisticated cities, you can take the time to concentrate on the sound of your steps while listening to the river flowing in a peaceful mountain. You may think, 'When was the last time I looked at a stone this closely?' or 'When have I ever concentrated on the sound of my footsteps while walking?'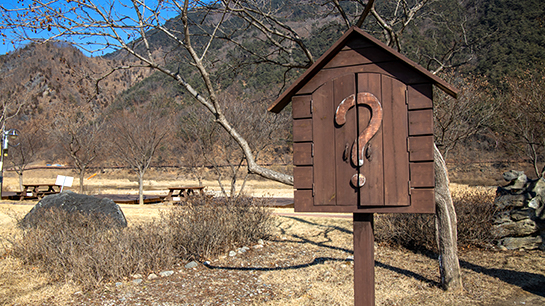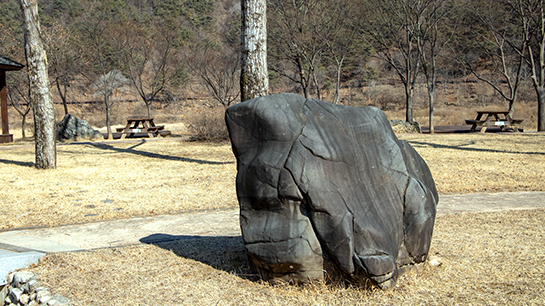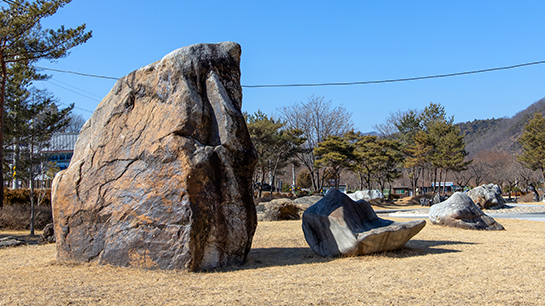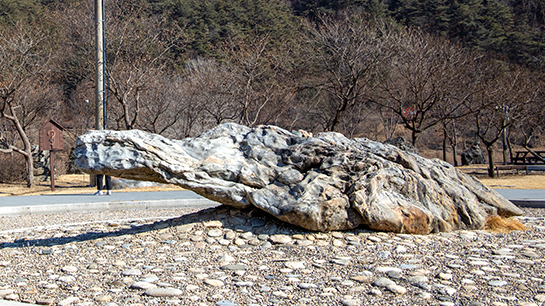 Starting from the museum, walking through the park and Peace Road is the same as going into nature after appreciating the beauty of the viewing stone and receiving a gift of time to fully concentrate on yourself.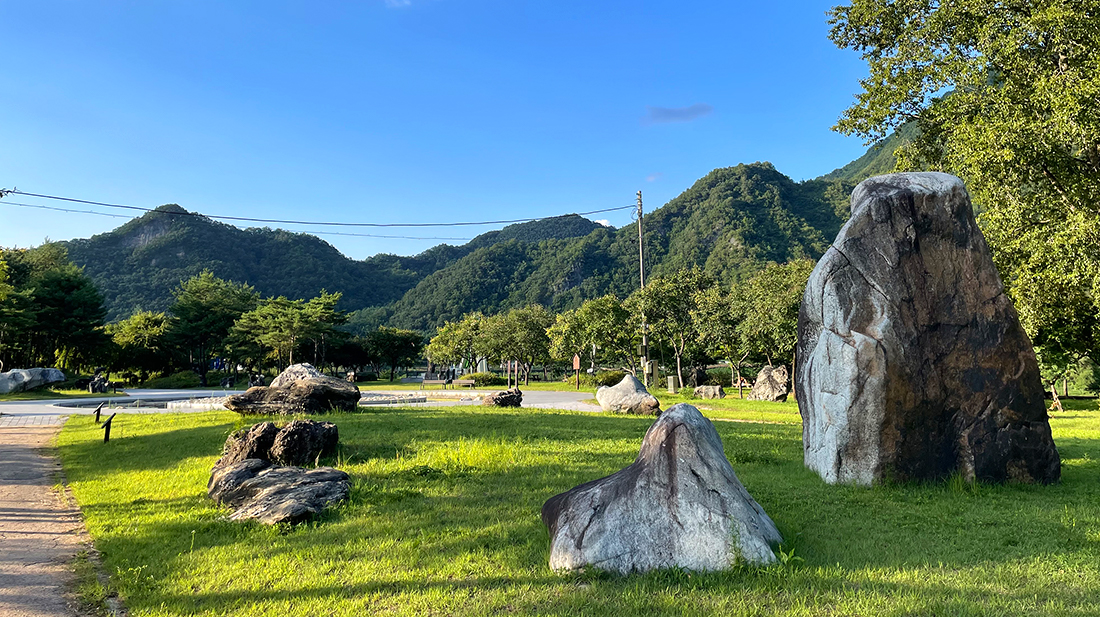 The biggest attraction of this road is that you can realize many things from stones and learn many things during that process. Focusing on the beauty of nature itself and acknowledging the way it is without changing - that is the biggest reason why we love the peace of nature more than the splendor of the city.
Pyeongchang Dole-gil Course, a place that gives you a time of relaxation and to think about yourself, is a must-visit destination for modern people seeking true peace of mind.