Main tourist destinations

Lee Hyo-Seok Culture & Arts Village

When the Buckwheat Flowers Bloom
Bongpyeong-myeon, Pyeongchang-gun, Gangwon-do is the hometown of Lee Hyo-seok (pen name Gasan) and the background of the short story 'When the Buckwheat Flowers Bloom.' Perhaps this is why Pyeongchang reminds you of buckwheat fields.
Lee Hyo-seok is well-known as the author of When the Buckwheat Flowers Bloom, one of the representative works of Korean short literature, and most Koreans read this story in school. It is described as outstanding modern literature with excellent elements for the novel including good structures and symbols.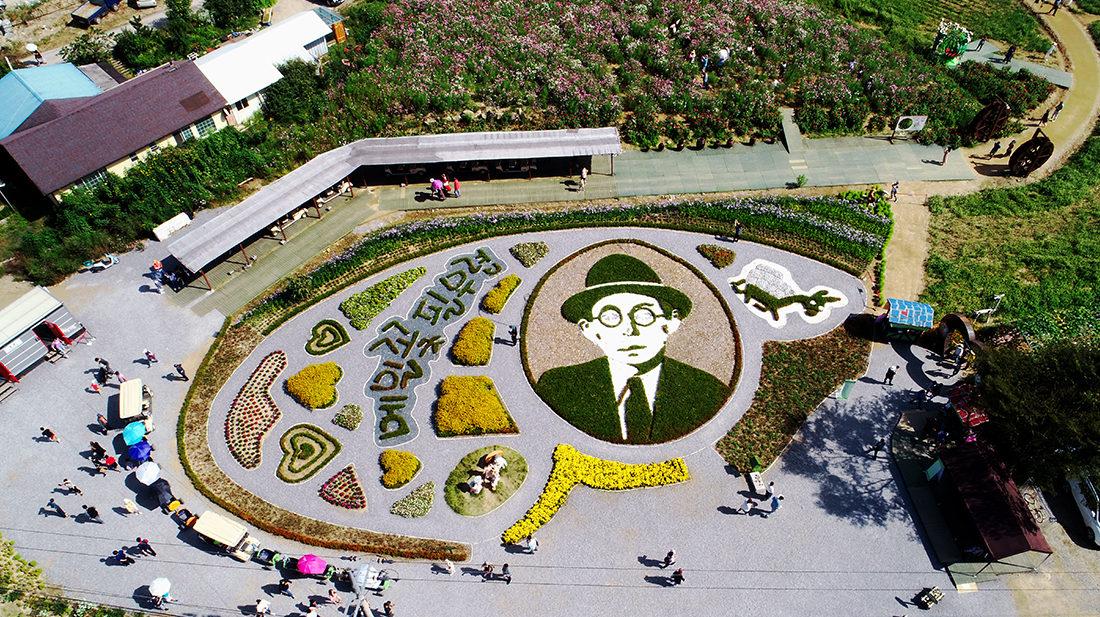 Lee Hyo-seok started his career during the Japanese Occupation, publishing native-tinged works such as 'Pig' and 'Rooster,' and in 1936, he wrote the well-known work 'When Buckwheat Flowers Bloom.' Hyo-seok's writing style featured sophisticated language, abundant vocabulary, and a poetic atmosphere, and was loved for the artistry of poetic emotions. However, he died of tuberculosis meningitis at the young age of 36.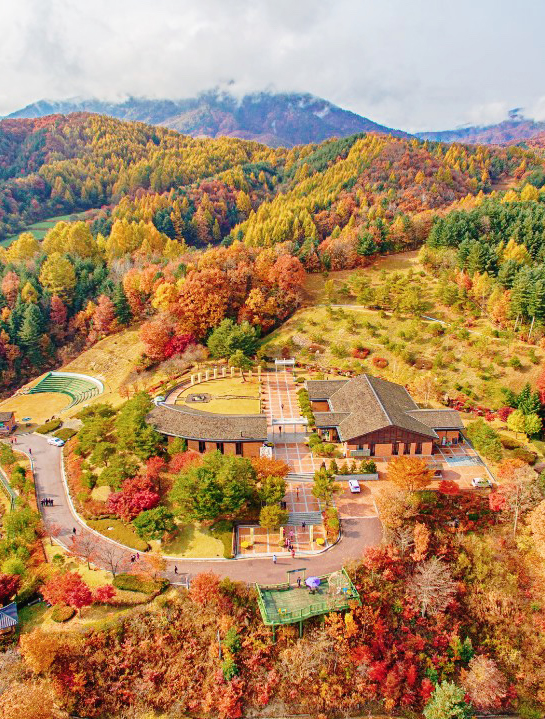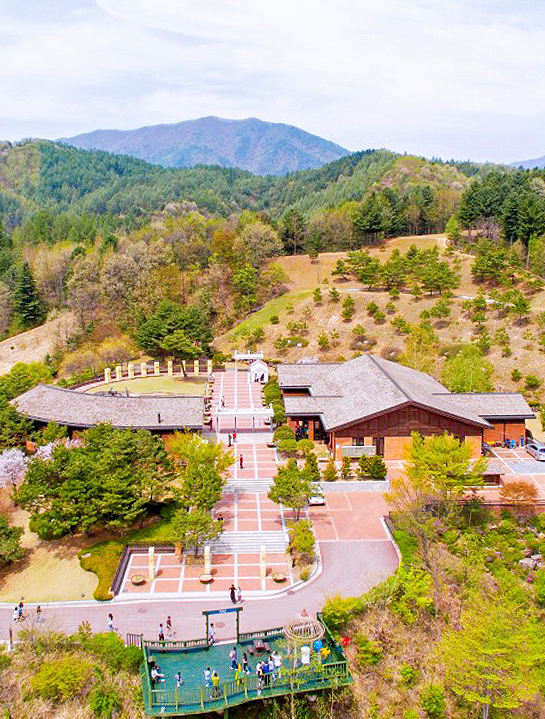 Lee Hyo-Seok Culture & Arts Village largely consists of Lee Hyo-Seok Memorial Hall and Hyo-Seok Moonlight Hill. Lee Hyo-Seok Memorial Hall puts on exhibit his life and his world of works, consisting of Literature Exhibition Room, Literature Class for various literature experiences, and Academic Research Room.
Hyo-Seok Moonlight Hill consists of various spaces including the reproduced birthplace of Lee Hyo-seok and the Modern Literature Experience Center, providing many interesting things to experience. You can freely take a walk at the experience center and park, and learn and experience more about Lee Hyo-seok.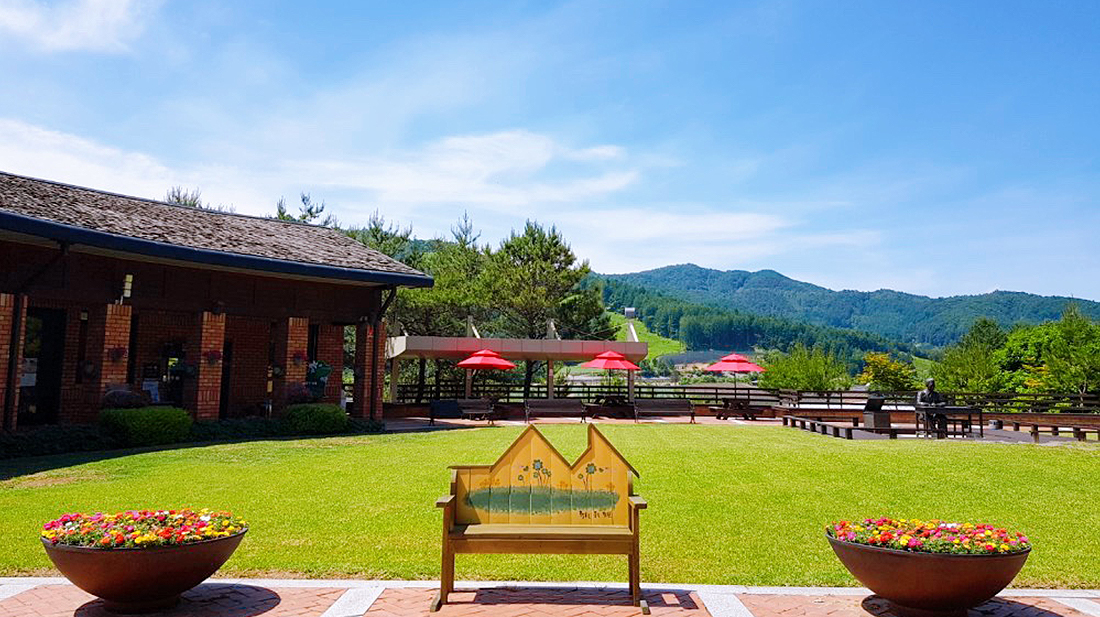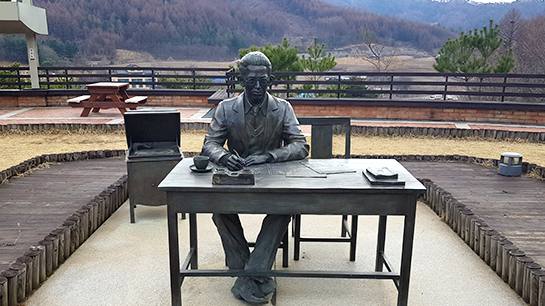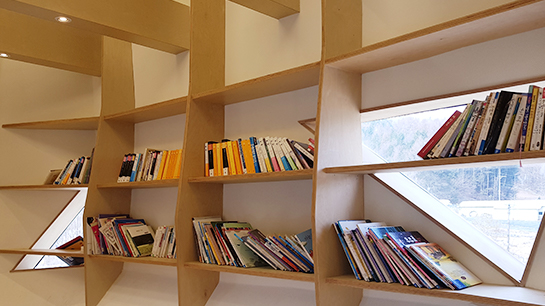 After learning about Lee Hyo-seok and his works at the Memorial Hall, it is time to walk along the Moonlight Hill to gain deeper insight about his life. Moonlight Hill is a space developed around the birthplace of Lee Hyo-seok, built based on the symbolism of the moonlight in When Buckwheat Flowers Bloom.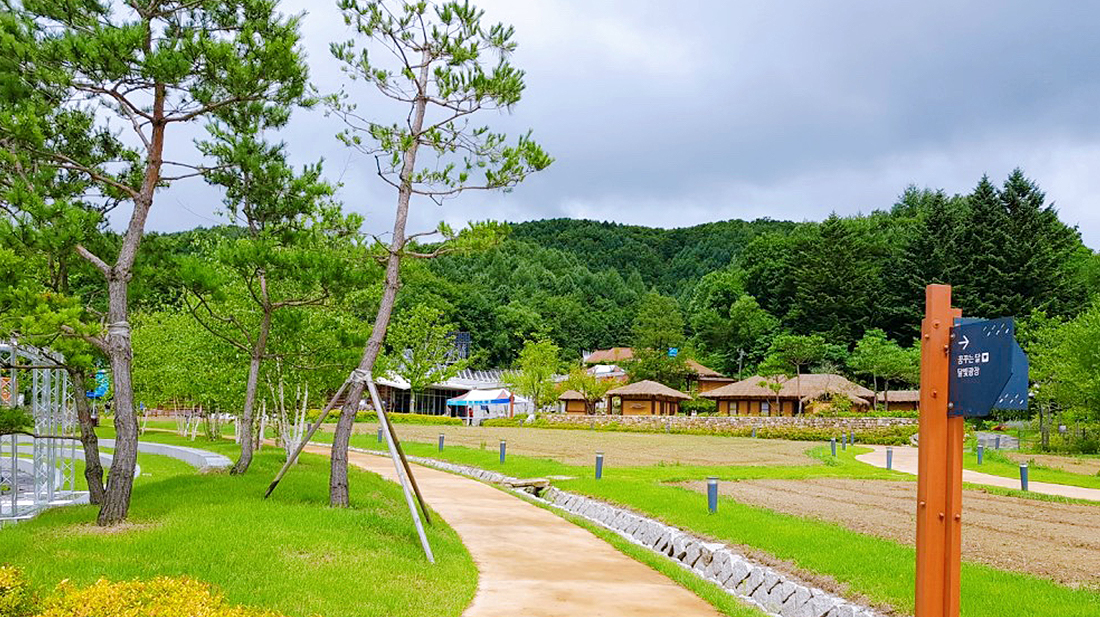 First, there is the Birthplace of Lee Hyo-seok, which is a reproduction of the house where he was born and raised. Currently, the original birthplace was lost, but it was reproduced based on historical evidence to display the lifestyle of the time. Passing through the birthplace, you will find the Modern Literature Experience Center.
Here, you can look around the exhibition room to experience modern modernist literature represented by Lee Hyo-seok. Also through the stories about the time, space, and literature of his time, you will have the opportunity to take a step closer to modern literature. In the Modern Literature Experience Center of Hyo-Seok Moonlight Hill, there is a space created to express buckwheat flowers with the light. There are many exhibitions of artwork using light recently, and this place also shows buckwheat flowers with light, but gives a more mysterious feeling than actual buckwheat flowers. It may feel like looking at strewed flower leaves or a piece of watercolor painting of a buckwheat flower garden.
After walking around and passing through Dream Garden, you will get to the Blue House. This is a reproduction of Lee Hyo-seok's last house in Pyongyang, where you can indirectly experience his life, love, and separation. You can also feel dreamy while looking at the Moon of Lovers placed outside the window.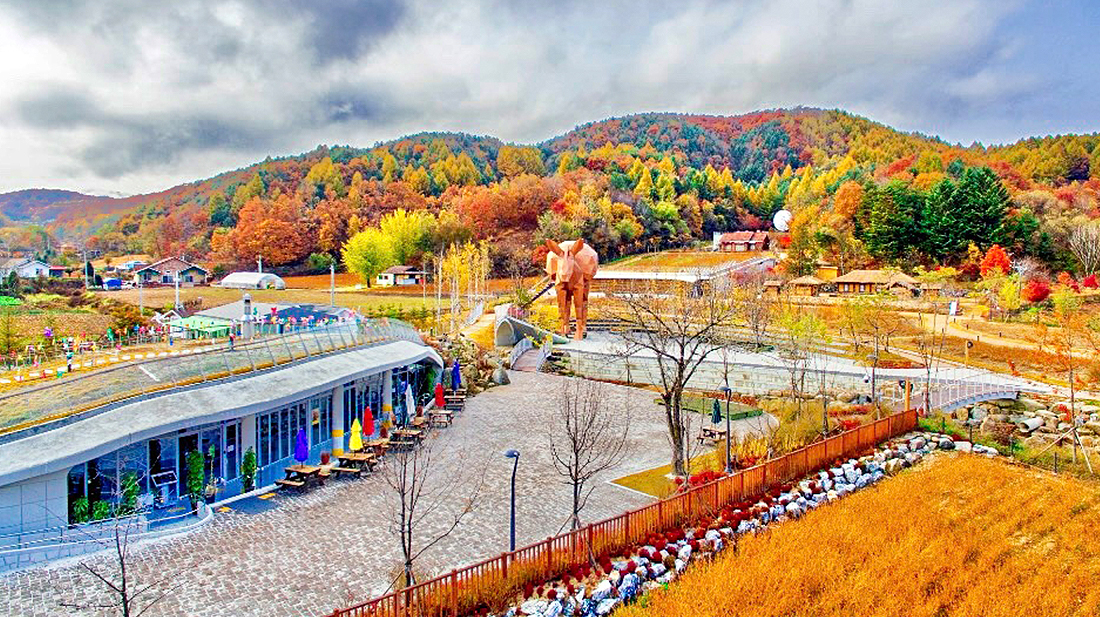 At the Dream Garden located in the park, you can feel nature in all four seasons. Under sunlight and moonlight, you can feel the energy of nature filled with different colors from season to season. In addition, Moonlight Donkey Observatory and Donkey Square are great places to enjoy the scenery while looking down Moonlight Hill and taking a walk with your family, friends, lovers, or children.
Lee Hyo-seok is known as the author of When Buckwheat Flowers Bloom. Even those who do not know much about his work or life will be closer to his life and work after touring Memorial Hall. Even if not, it is an attractive place to visit just for a walk and having a contemplative moment on Moonlight Hill.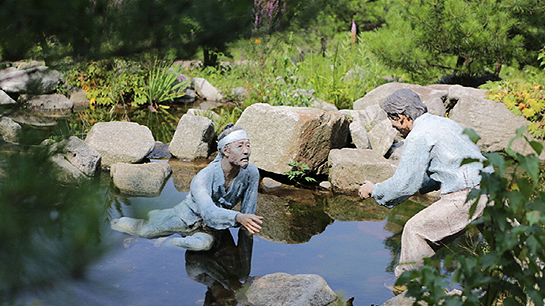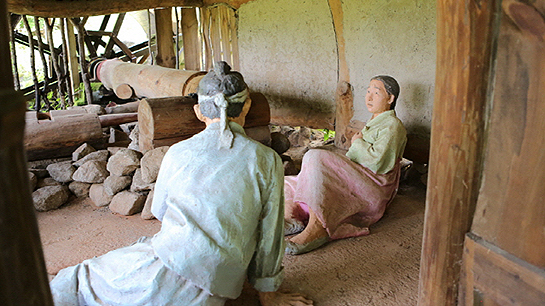 After taking a walk with relaxing contemplation at Memorial Hall and Moonlight Hill, we recommend you taste the unique foods made with Pyeongchang buckwheat.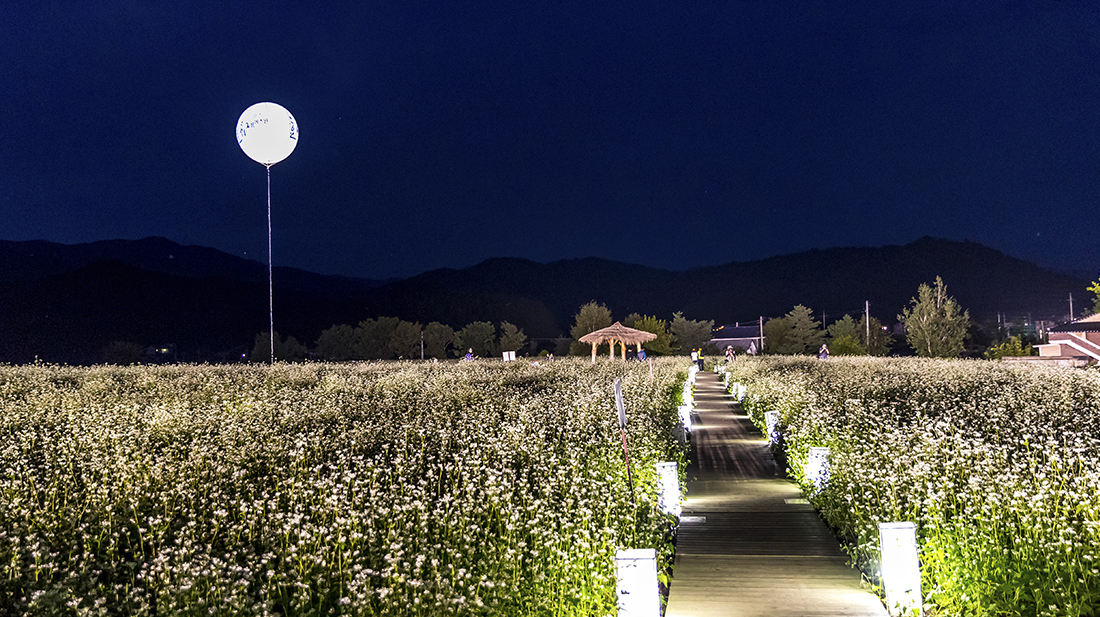 There are buckwheat restaurants all over Pyeongchang, and you can also find restaurants around Lee Hyo-Seok Culture & Arts Village, where you can taste various foods made with Pyeongchang buckwheat. Although they are not fancy fine-dining restaurants, we recommend that you taste foods that are as local as Lee Hyo-seok's work. We guarantee that the food will be light and healthy. For modern people who are more familiar with flour-based meals, it will be a chance to experience an assortment of healthy and simple buckwheat dishes. The scenery of beautiful buckwheat fields of Pyeongchang is a bonus.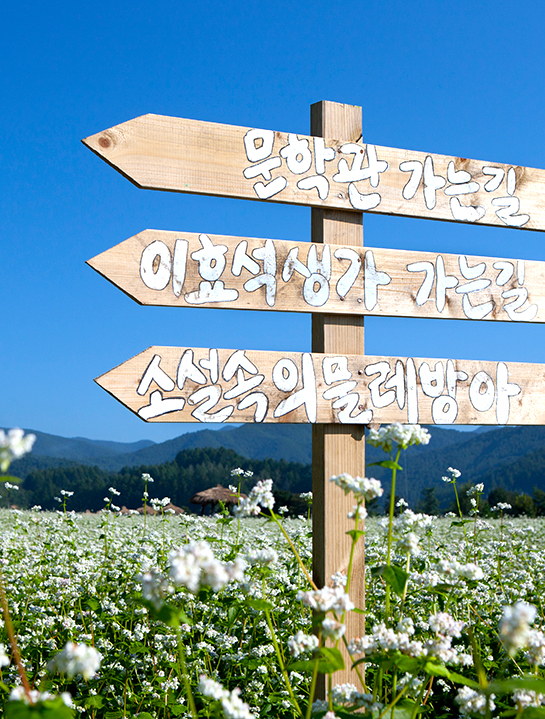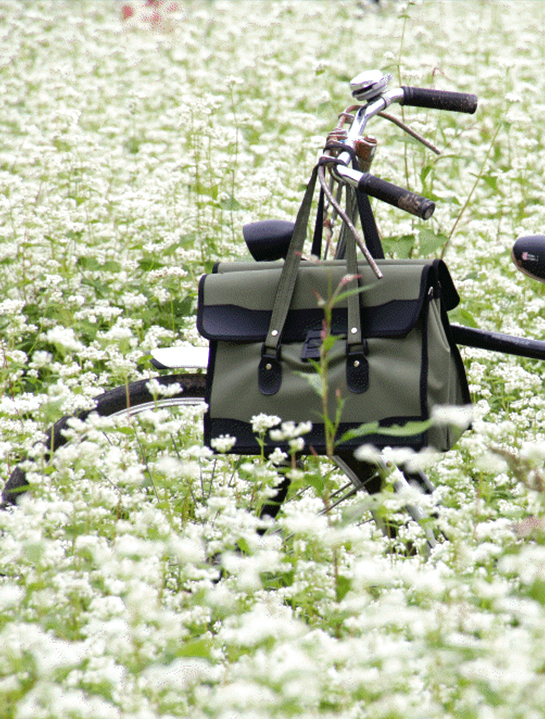 After tasting delicious and healthy buckwheat dishes with the beautiful scenery of buckwheat fields of Pyeongchang, you will definitely feel the harmony of your trip to Pyeongchang, perfectly combines scenery, gourmet, nature, and literary sentiments.
If you want to enjoy excitement from direct experiences, relaxing moment in the nature, and delicious food while traveling, Lee Hyo-Seok Culture & Arts Village is the ideal destination.